Class is timeless.
Grace, forever.
We understand the small details make a big difference in the quality and longevity of the memories you create here.
With our careful guardianship of the history and comportment of Pen-y-bryn we are proud to offer accommodation in Oamaru that is at all times inimitable, comfortable and inspirational.
Ours is not a place of transitory design and painted-on ambience. Instead each room provides a designed space that is genuine and enduring. Be it a night or two or for a longer stay, we want this time to be remembered for years to come.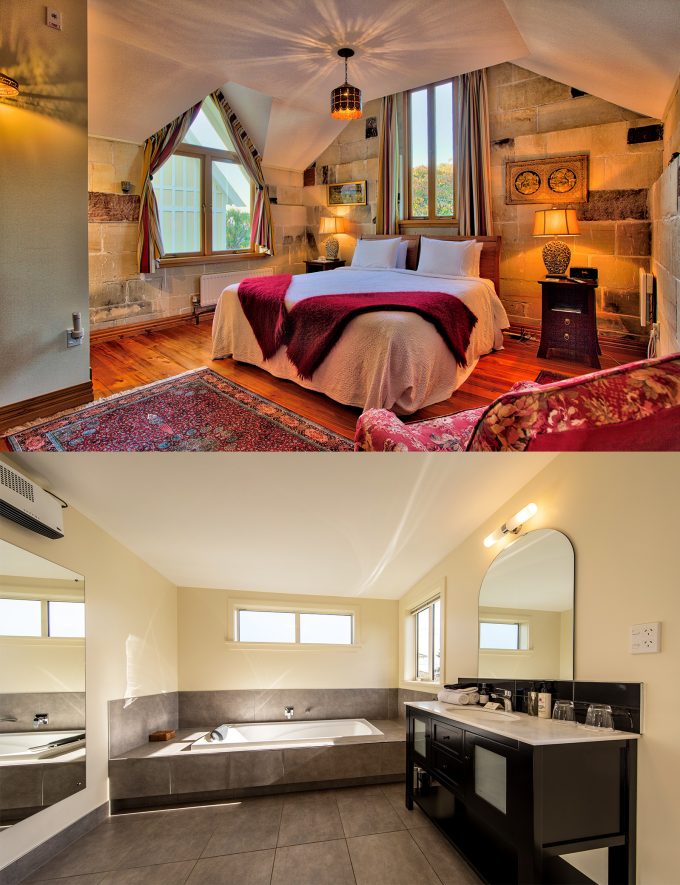 A room with a view over gardens can provide both introspection and inspiration – which is often of great value to the busy guest seeking tranquil calm. Of course, it also helps if the view within the room is just as soothing.
45m2
2-3 pax
Access via stairs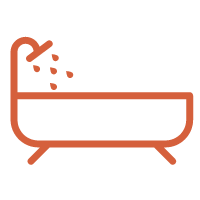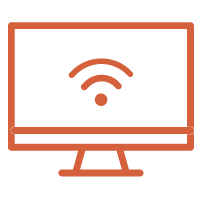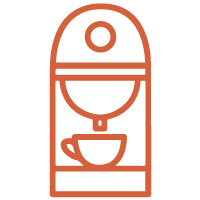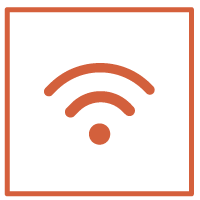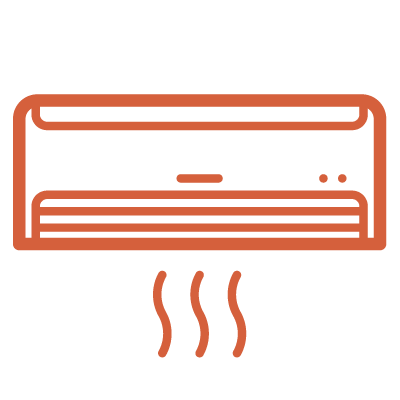 The Garden Room is located on the upstairs level of our Oamaru stone 'Annex' building. Our largest guest room, it comes complete with super-king bed, separate sitting area and plenty of room to move and properly relax in.
The en-suite bathroom offers heated tile floors and a separate oversize bath and shower. Guests love discovering the sense of light and charm within this delightful space. 
Beyond the walls of the room there's plenty to discover too. Look through the generous windows and you'll discover the sense of history within the original Pen-y-bryn gardens. While some of the original garden space is now shared amongst neighbouring properties the view is nevertheless brilliant. All the complexity and changeability of the Oamaru seasons are on full display here.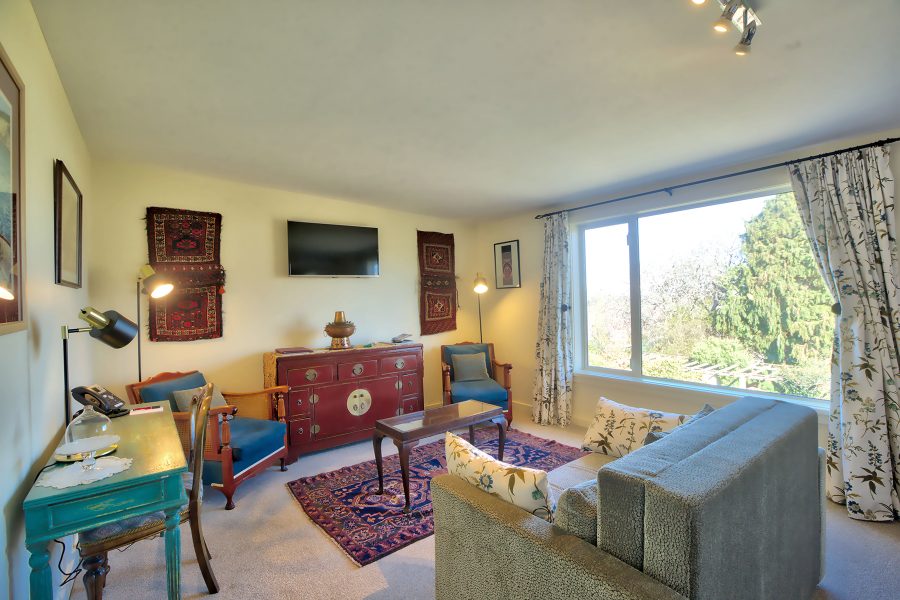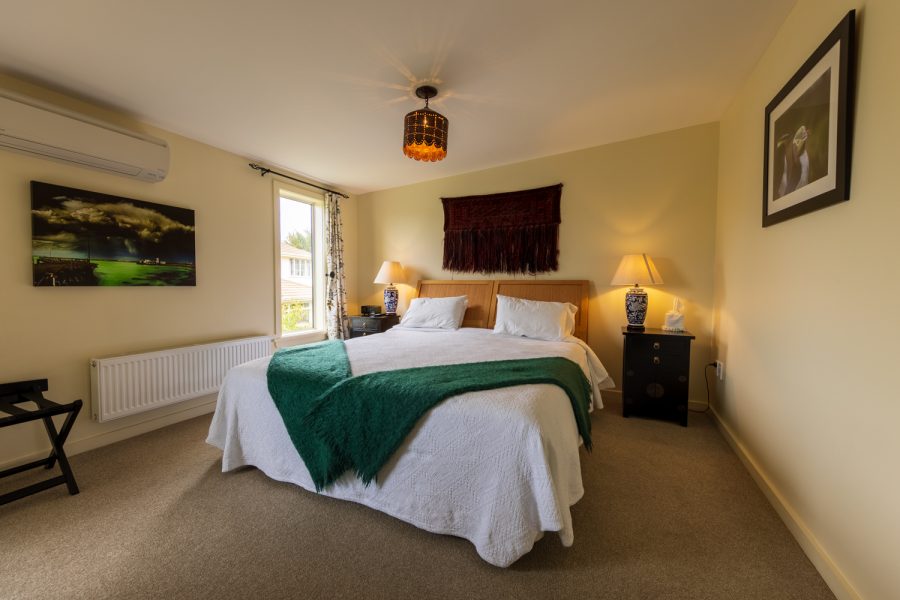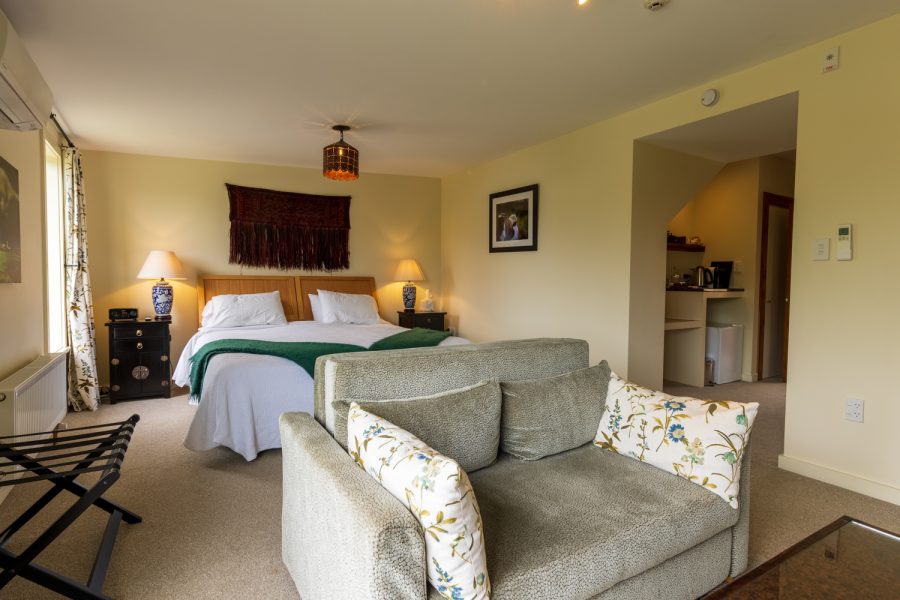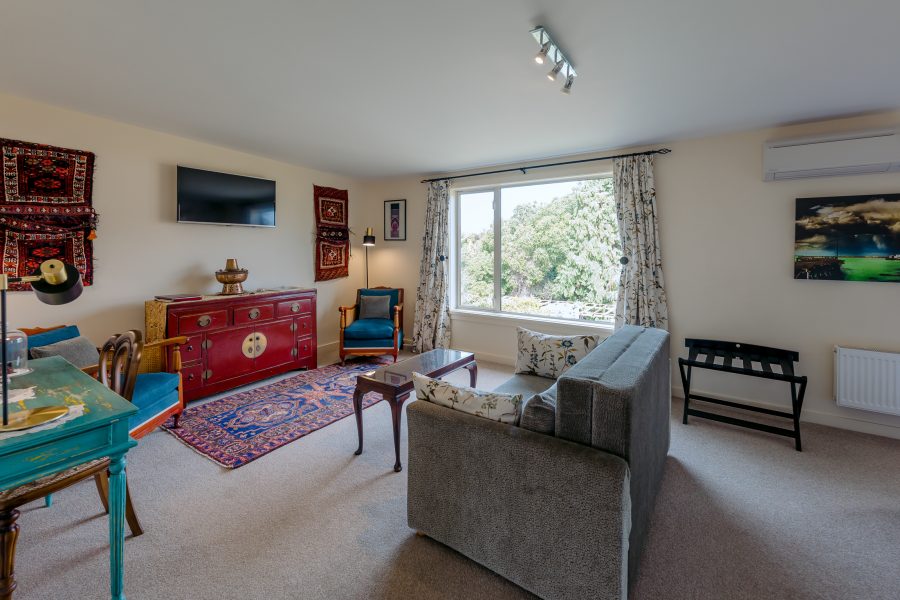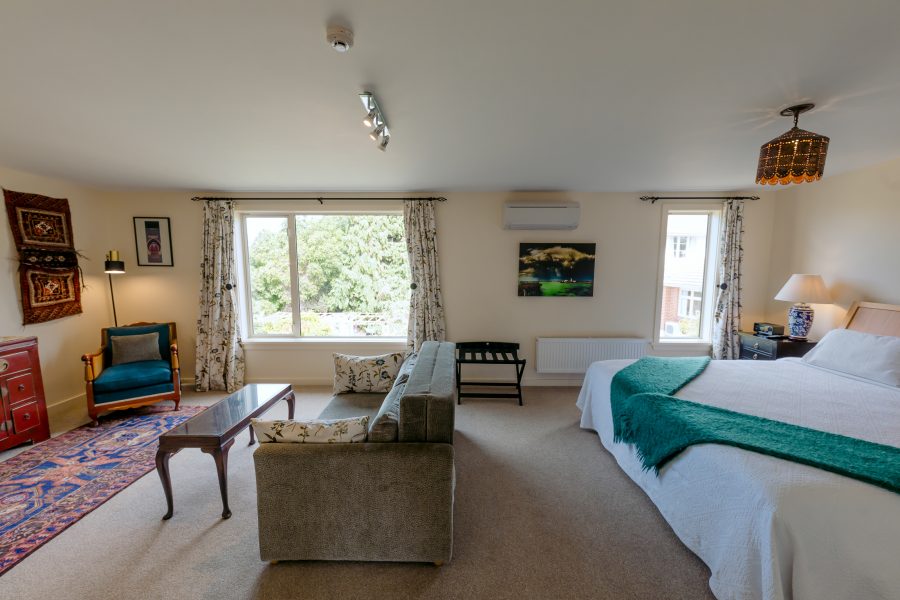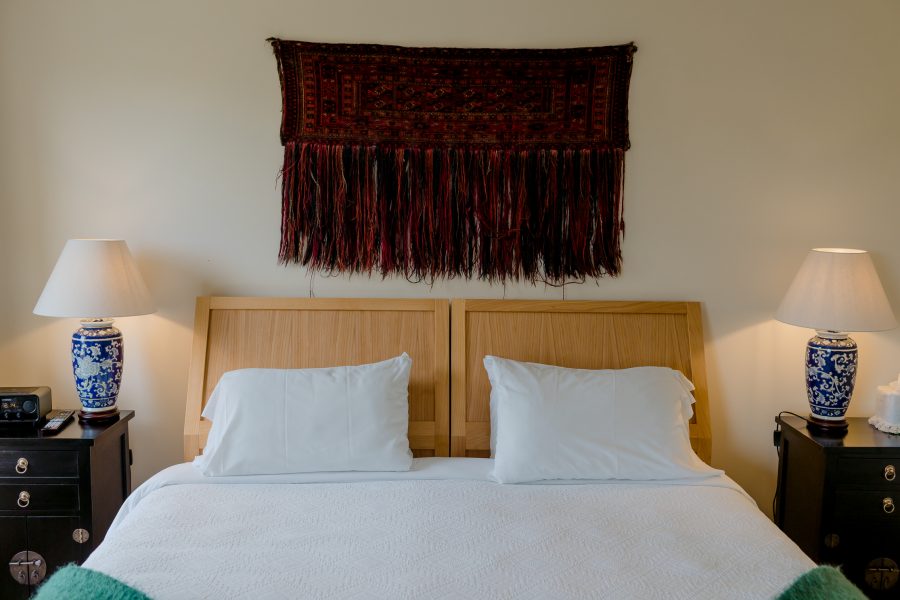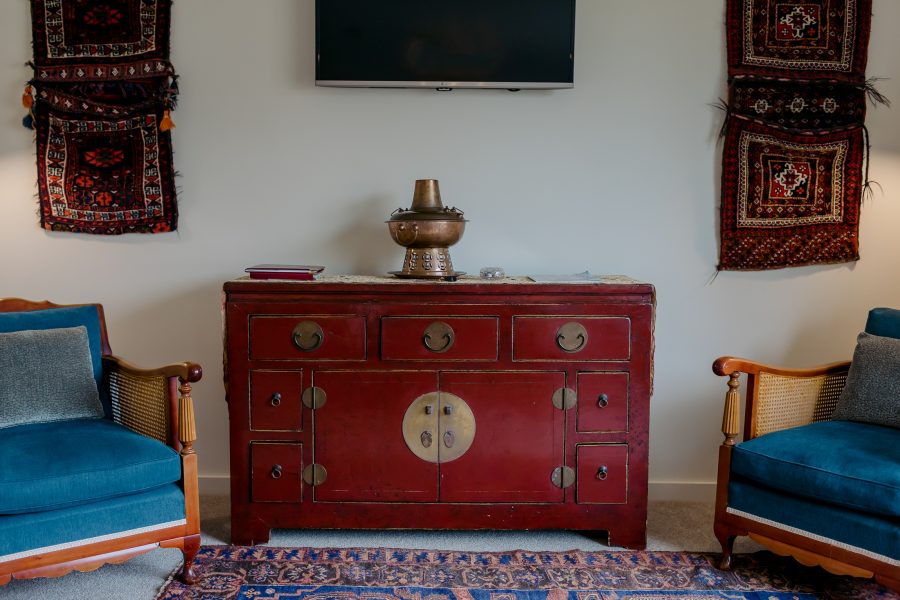 Be it just one night, or one of many, you'll never forget the time spent within the stylish, sumptuous and undoubtedly distinctive Park Room.
45m2
2-3 pax
Access via stairs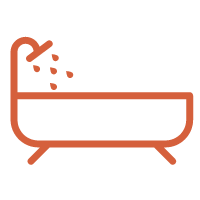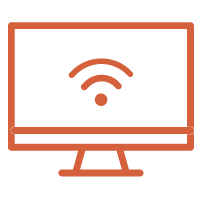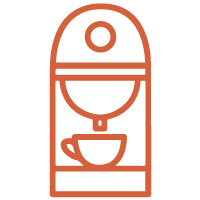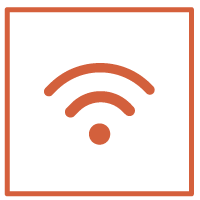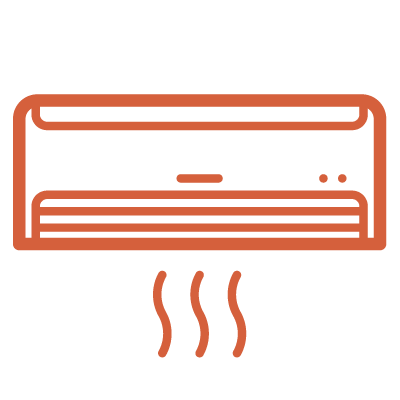 Characteristic of the style upheld here at Pen-y-bryn, the beautiful timber flooring and sumptuous atmosphere provides an enduring sense of rest and relaxation within the Park Room. As one of our largest rooms, with a super-king bed that converts into twin king singles if necessary, it provides a sitting area with plenty of space to stretch out and kick back. The en-suite bathroom features a beautiful tile floor with underfloor heating and a separate bath and shower also.
You'll find it located on the upstairs level within the distinctive Oamaru stone of our 'Annex' building. Here the heightened elevation provides a peaceful view out over the extensive vegetable garden within the lodge grounds and then on to neighbouring Awamoa Park.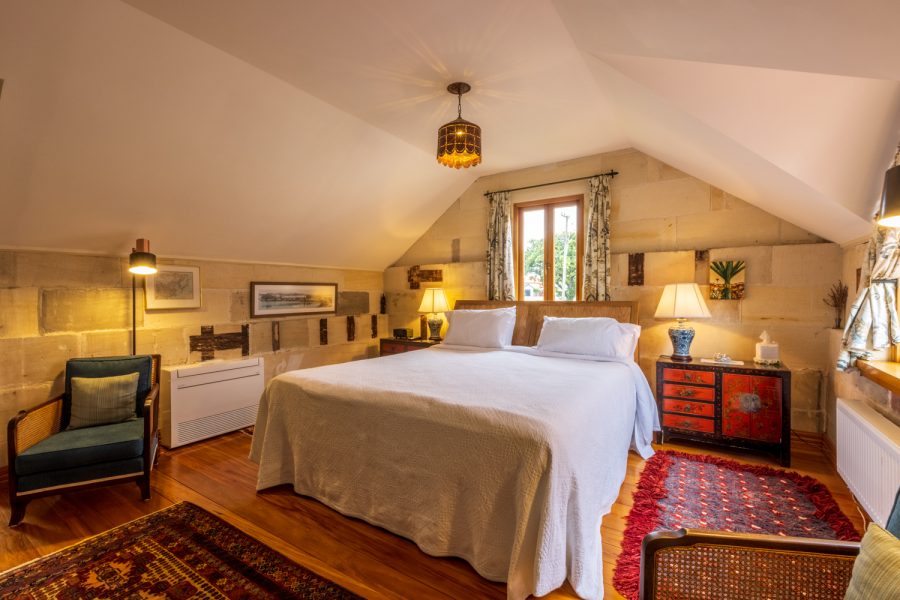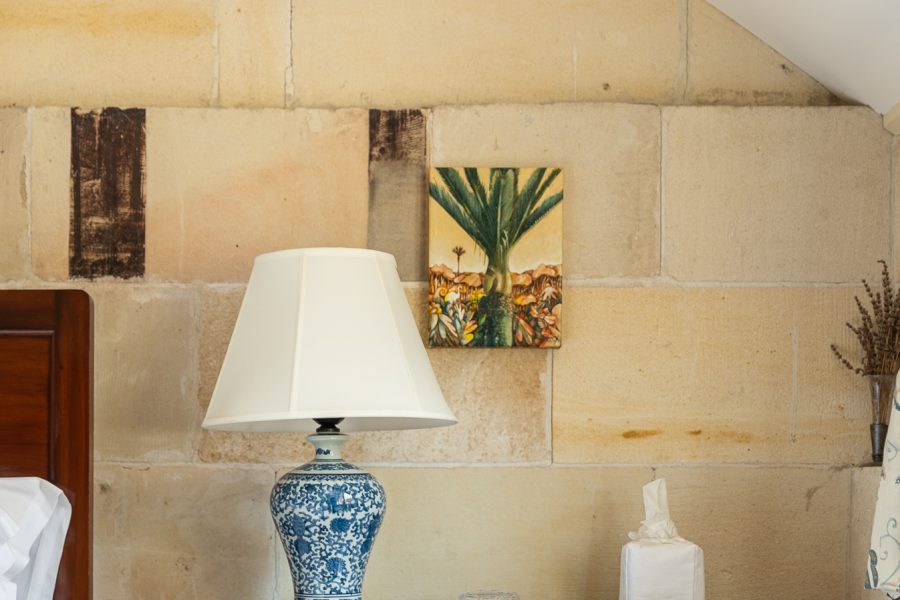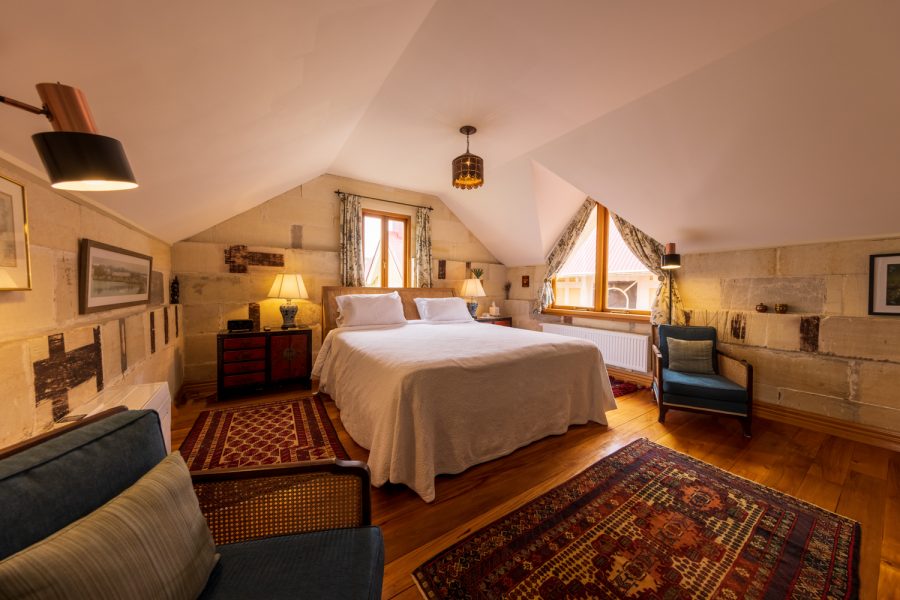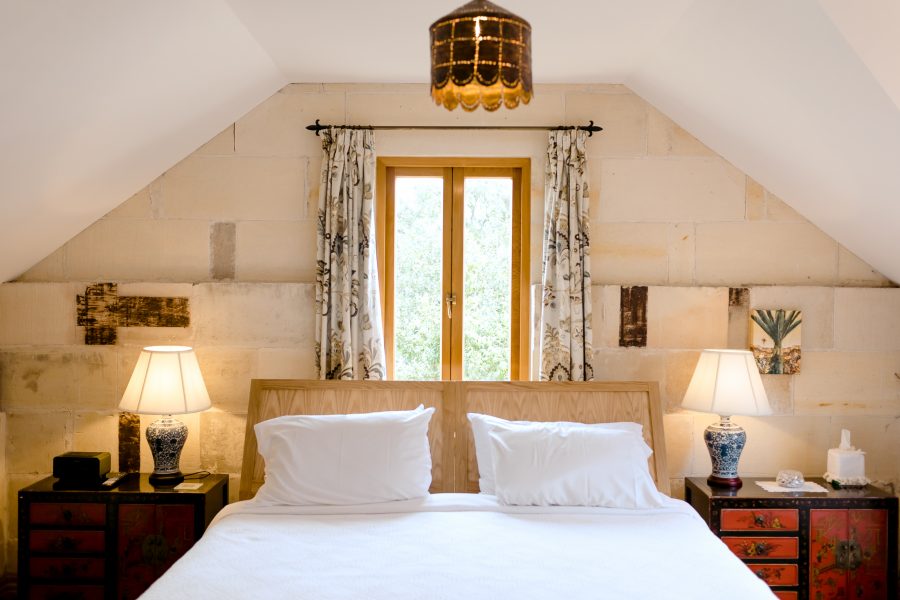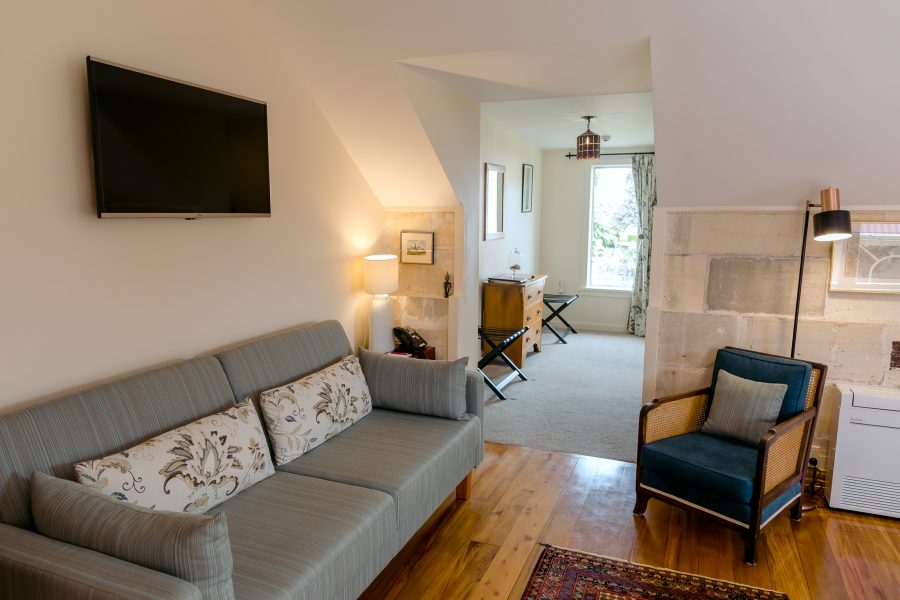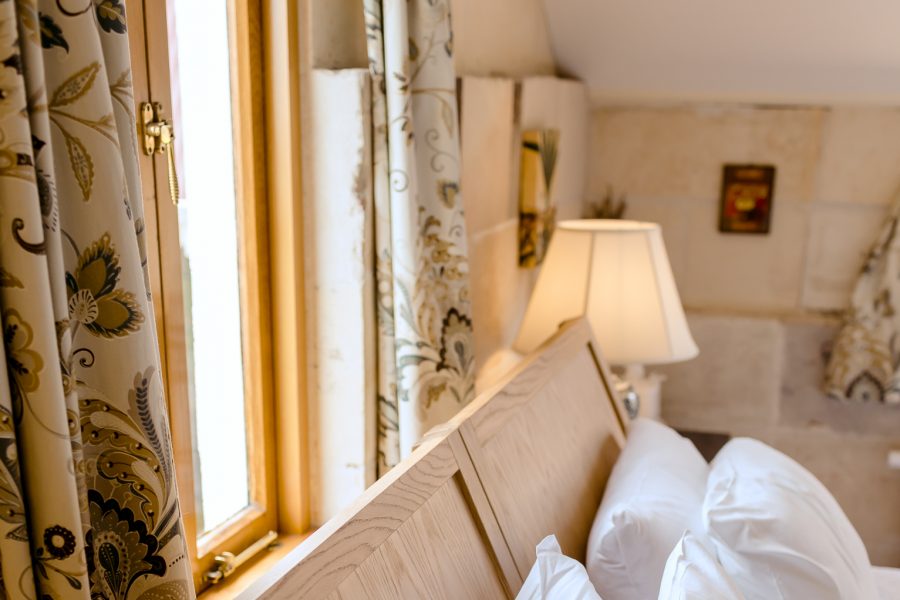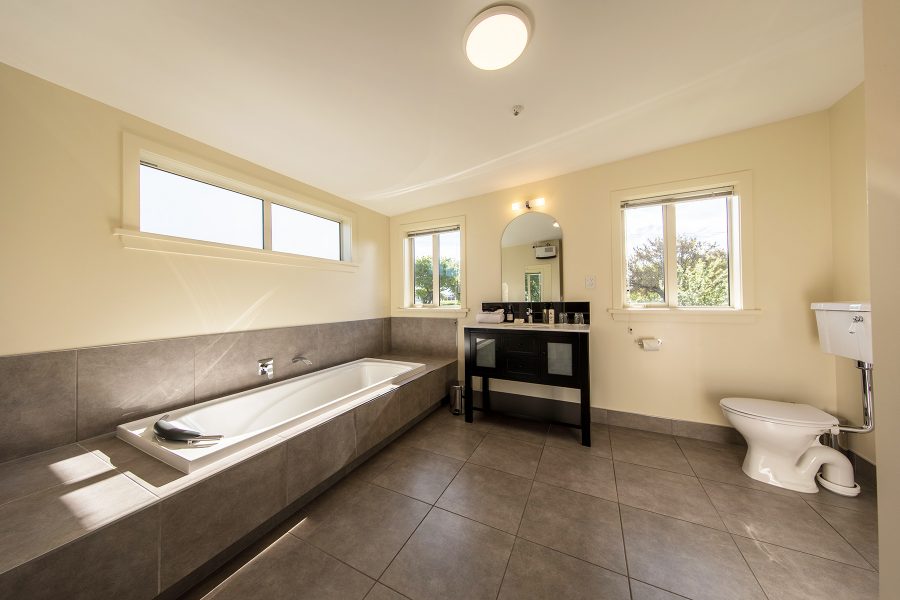 A superior lodge room should offer a balanced approach to the guest experience. Comfortable without being cloying, providing individuality without ostentation, it should feel at once both somewhat indulgent and yet totally necessary.
45m2
2-3 pax
Access via stairs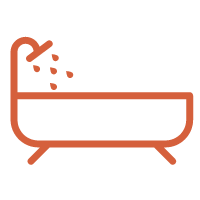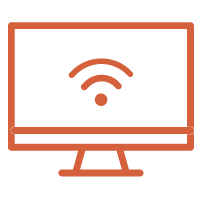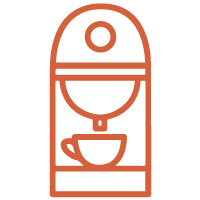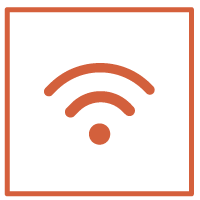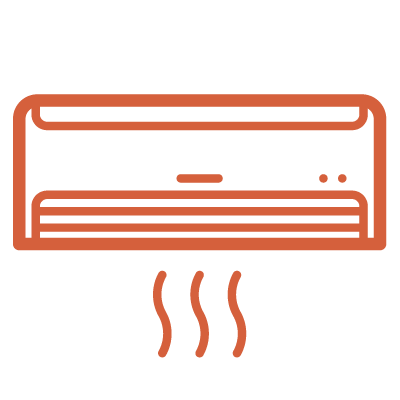 On the upstairs level of our Oamaru stone 'Annex' building the Nest Room delivers this perfect balance. It is one of our largest rooms, with a super-king bed that converts into twin king singles if required. The view is equally big – guests enjoy the perspective out over the township of Oamaru and toward the Pacific Ocean. 
Inside the space is used wisely, with a sunken bedroom, a cosy sitting area and a well-appointed en-suite bathroom with heated tile floors and separate oversize bath and shower. Everything combines to deliver a space that is warm, inviting and character-filled. And yes, quite possibly, just that little bit perfectly indulgent.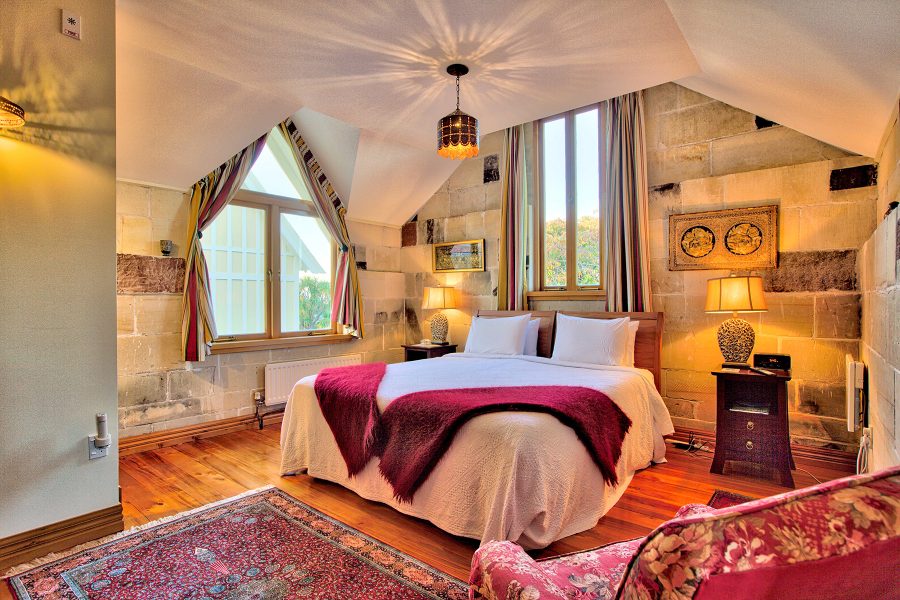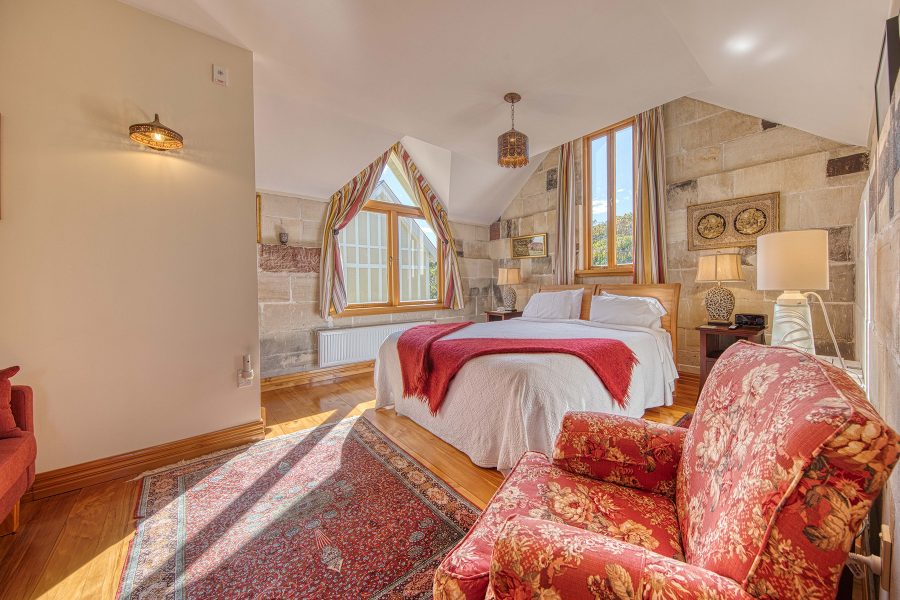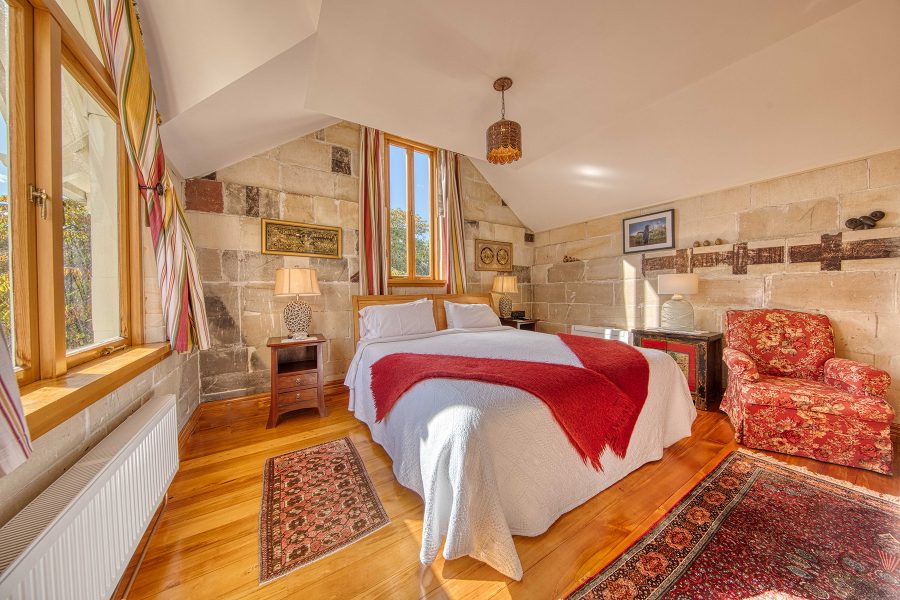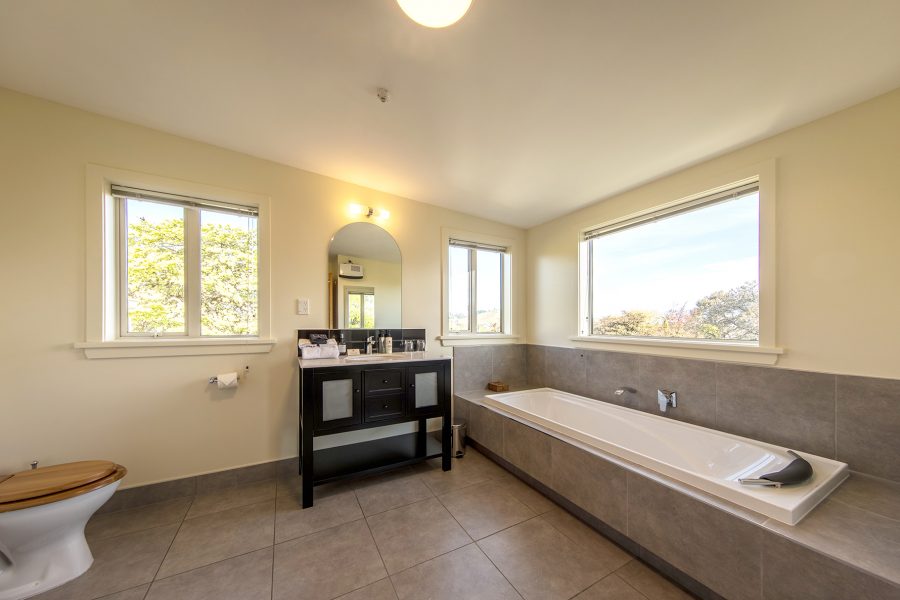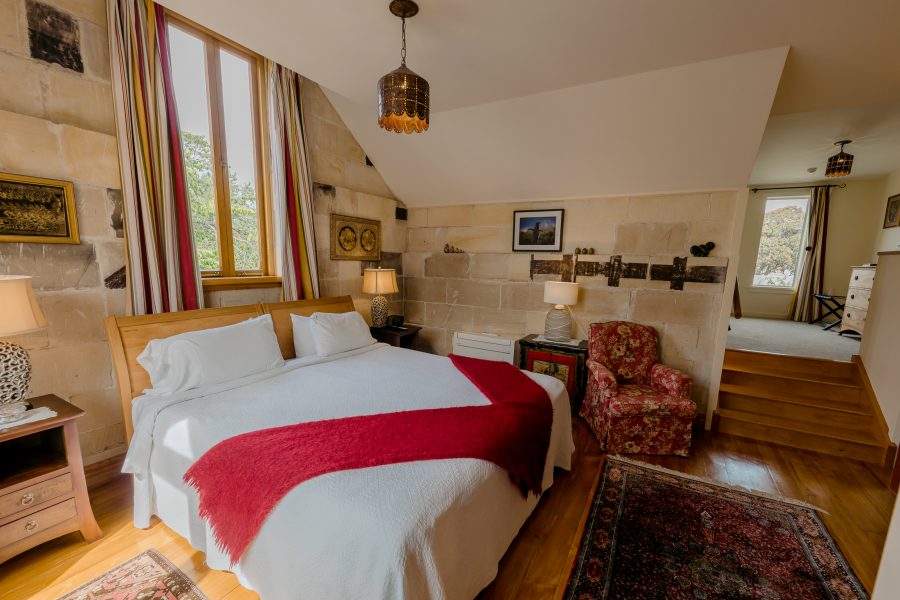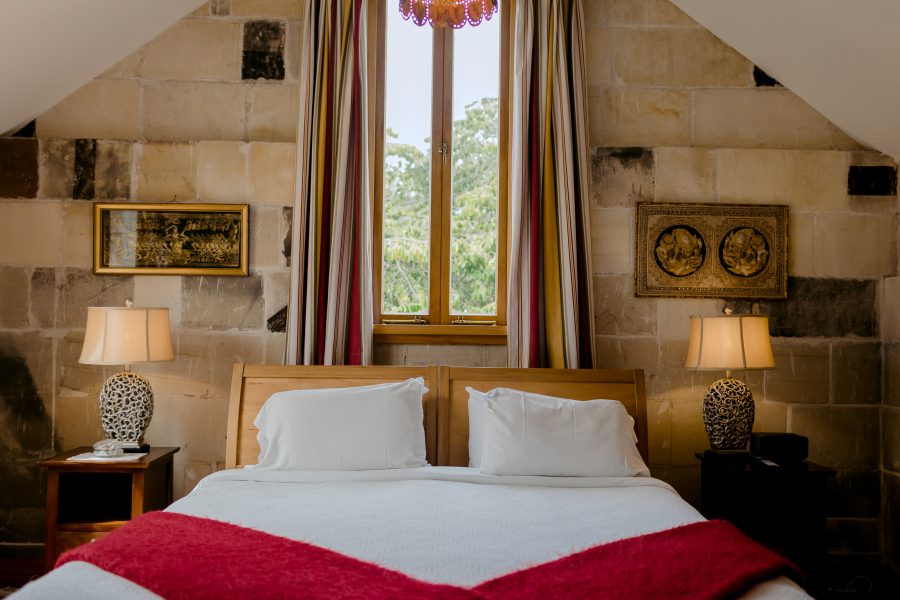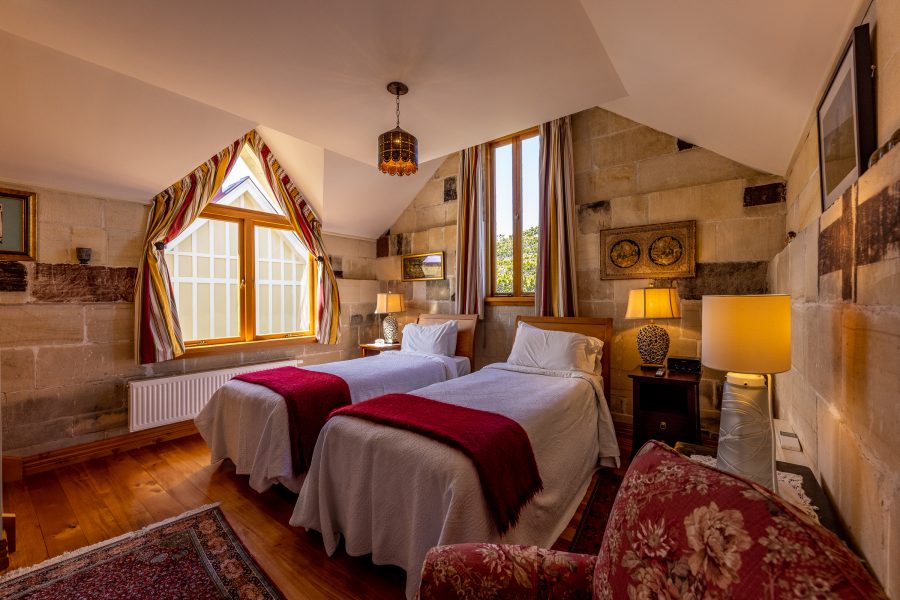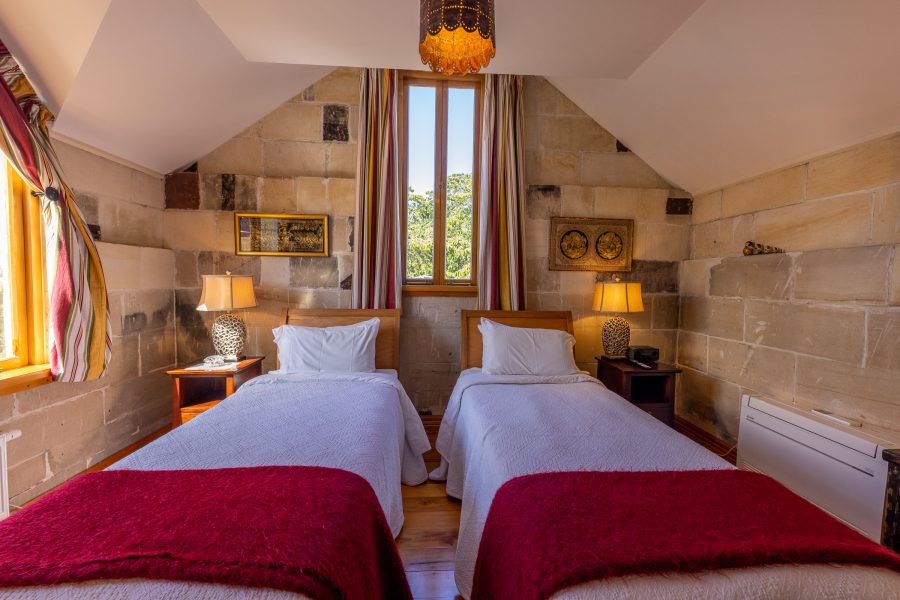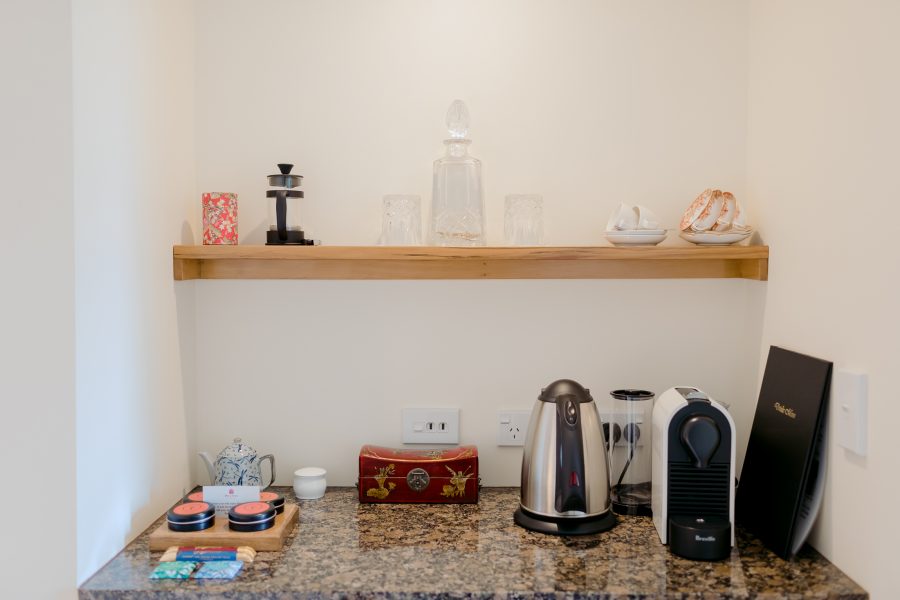 Befitting the style and grace of the era of its construction there is both space to move and minutiae to appreciate within the Victoria Room.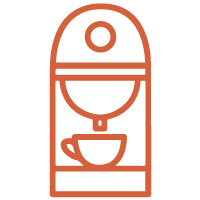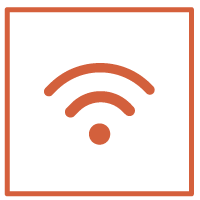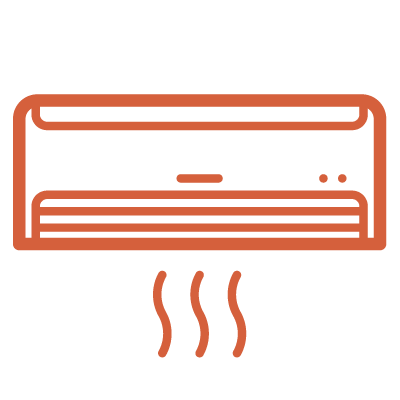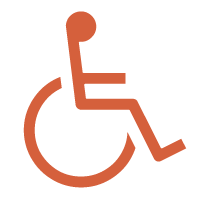 The Victoria Room provides a sense of 'a home away from home' while delivering the little luxuries and air of class inherent within a sophisticated lodge setting. Located opposite the Elizabeth Room in the main lodge building, this guest room offers both striking oak furnishings to captivate the eye and a superb king bed to relax the body after a busy day.
Well positioned to take advantage of the afternoon sun, and with a great view across the Oamaru stone terrace and gardens, this room also provides year-round comfort thanks to climate control. So too do guests enjoy the underfloor heating in the en-suite bathroom, the period-style tile floor and the ease of accessibility for those with limited mobility.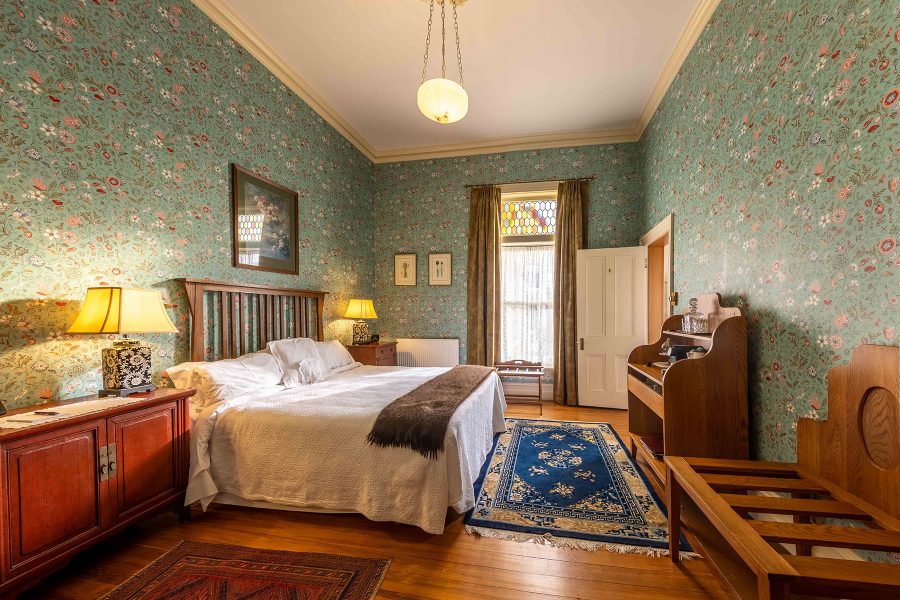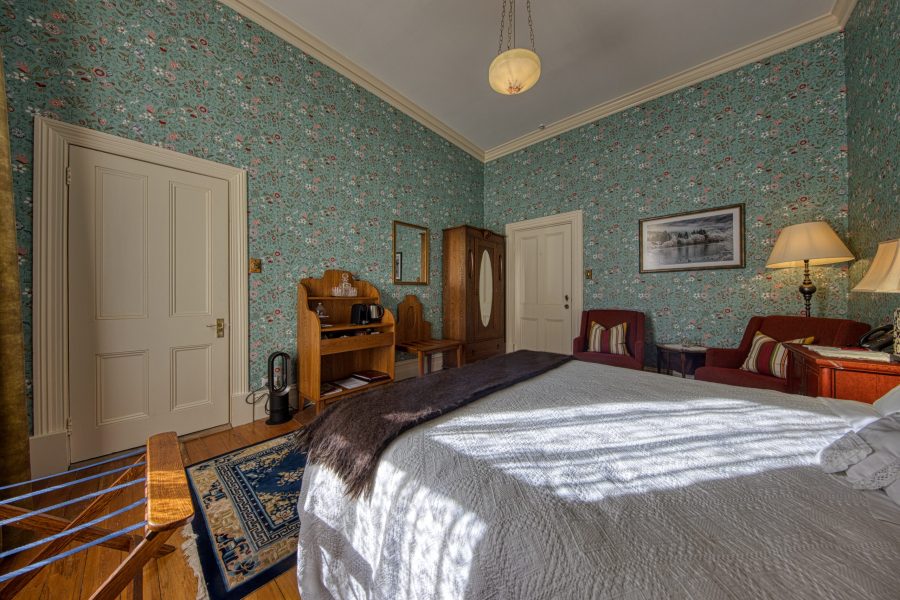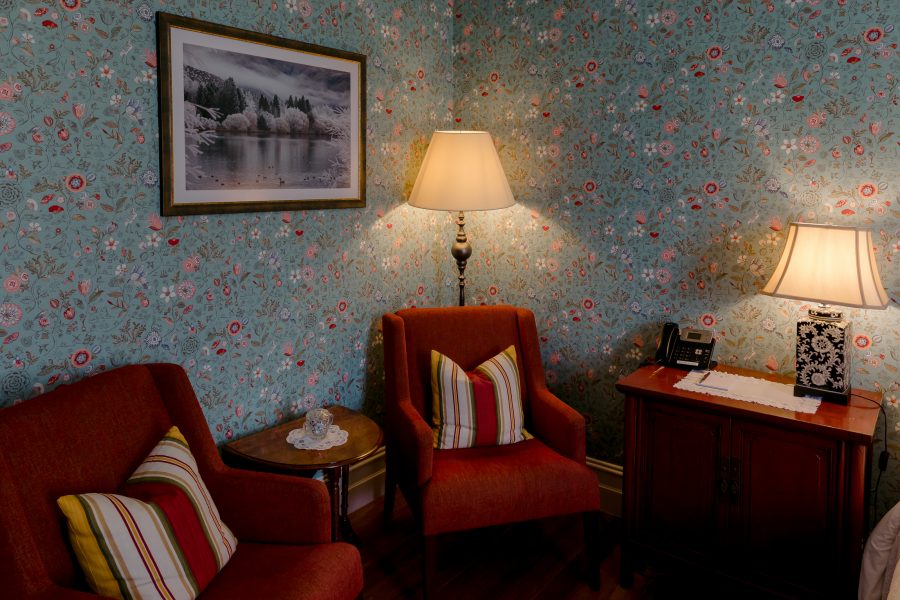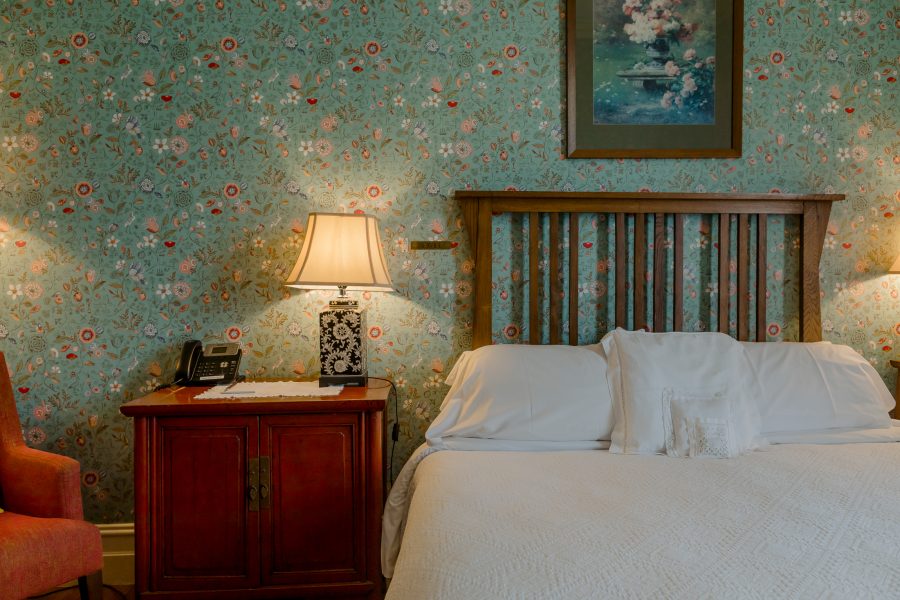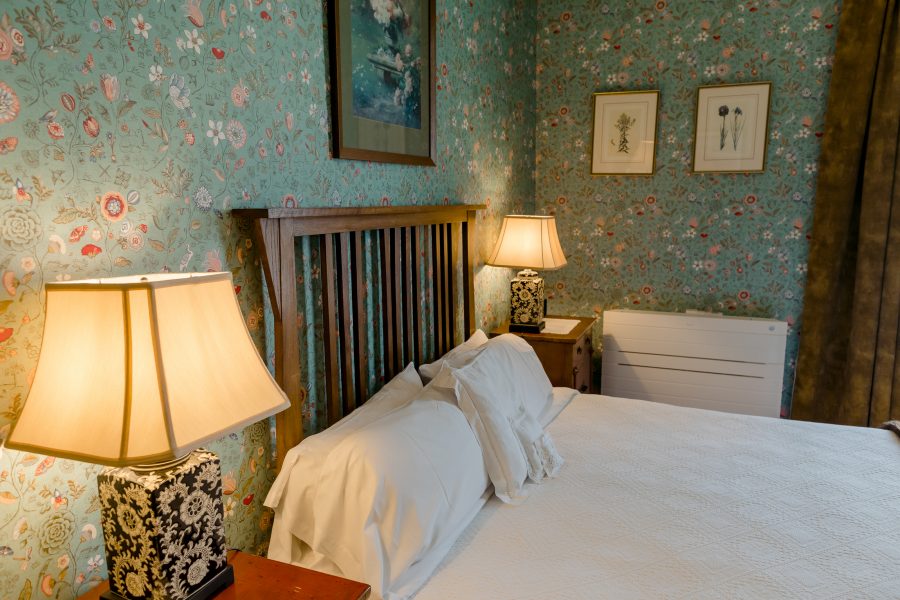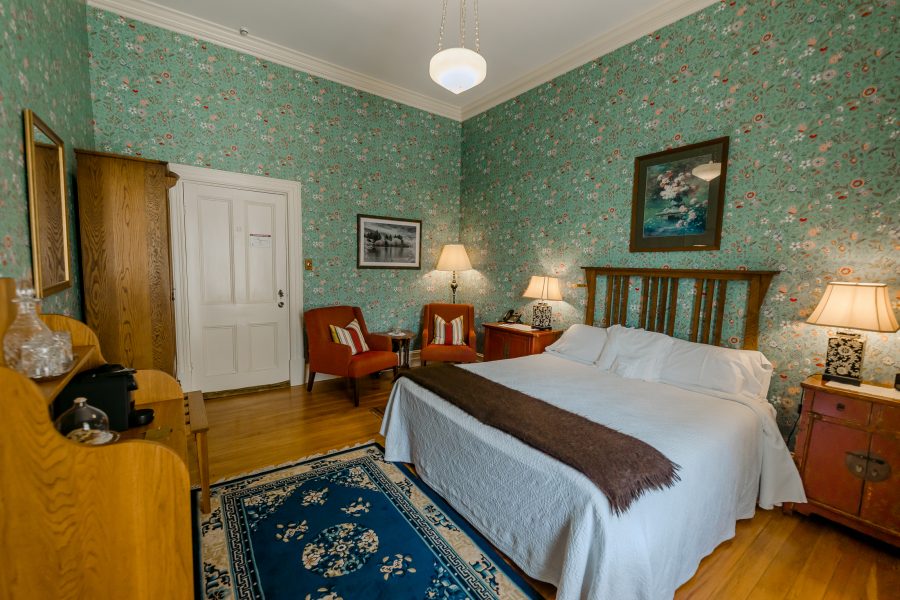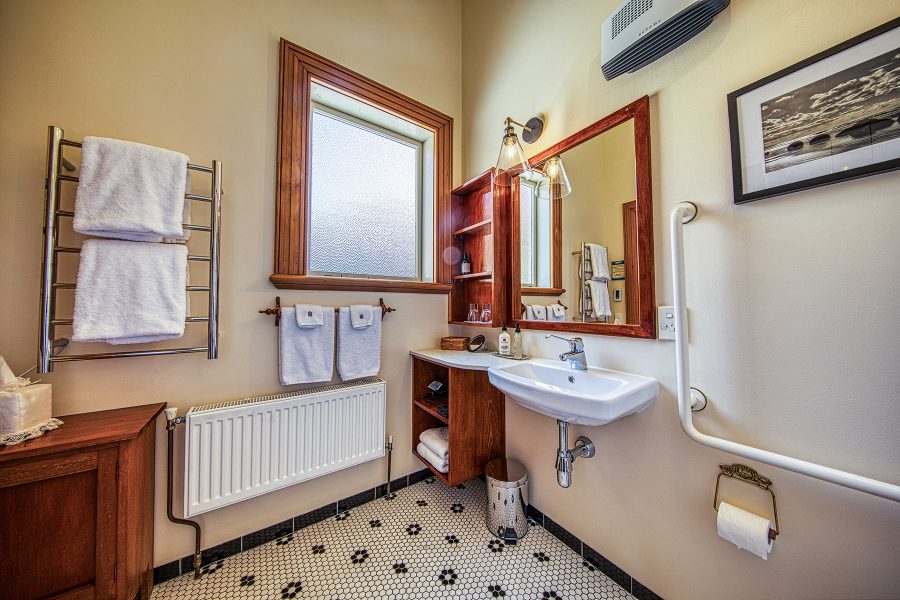 The Elizabeth Room is one of two bedrooms in the main building – a warm, comforting space that served as a bedroom for one of the original family members when Pen-y-bryn was first built in 1889.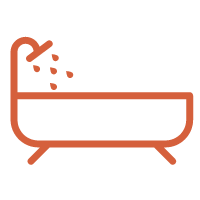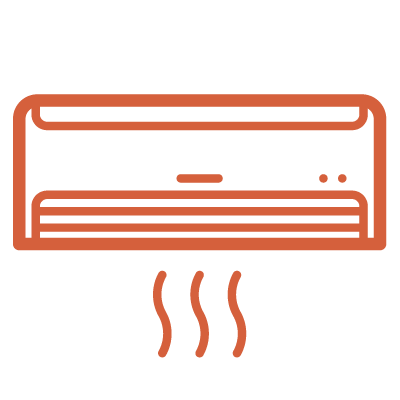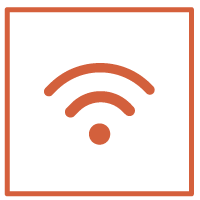 In keeping with the heritage of the house the room is furnished with antique and period furniture and a sumptuous queen-size bed. Like all of our rooms, it provides year-round climate control with both air conditioning and radiant heat ensuring the extremes of the Oamaru seasons are kept at bay. 
The en-suite, originally the house's sole bathroom, maintains the class of a bygone era without compromising modern comforts. Here you'll discover the original large porcelain pedestal bath complete with striking Victorian brass fittings. Linger on the beautiful tile floor with its soothing underfloor heating. Travel through the French doors out into the private courtyard garden. Return to the room knowing you step back into a tranquil refuge.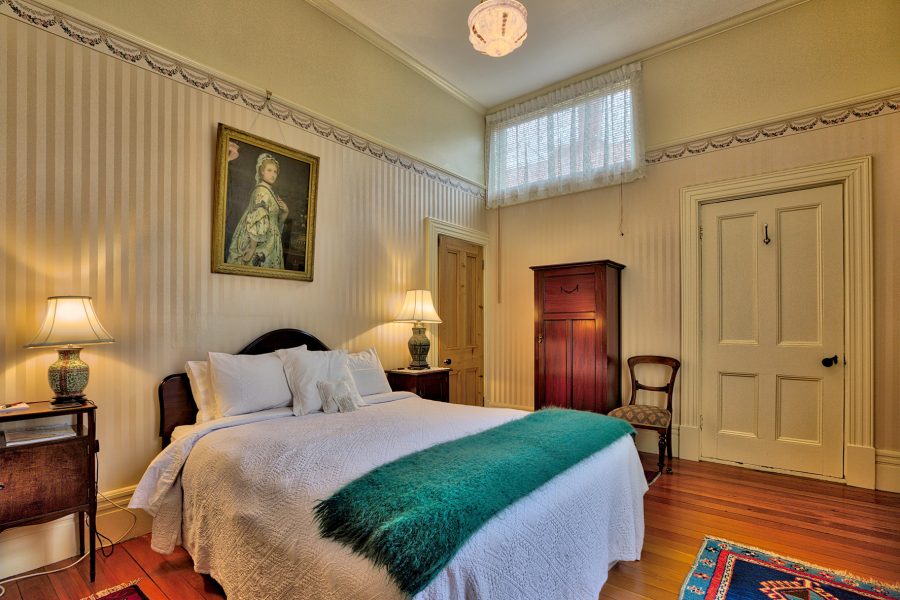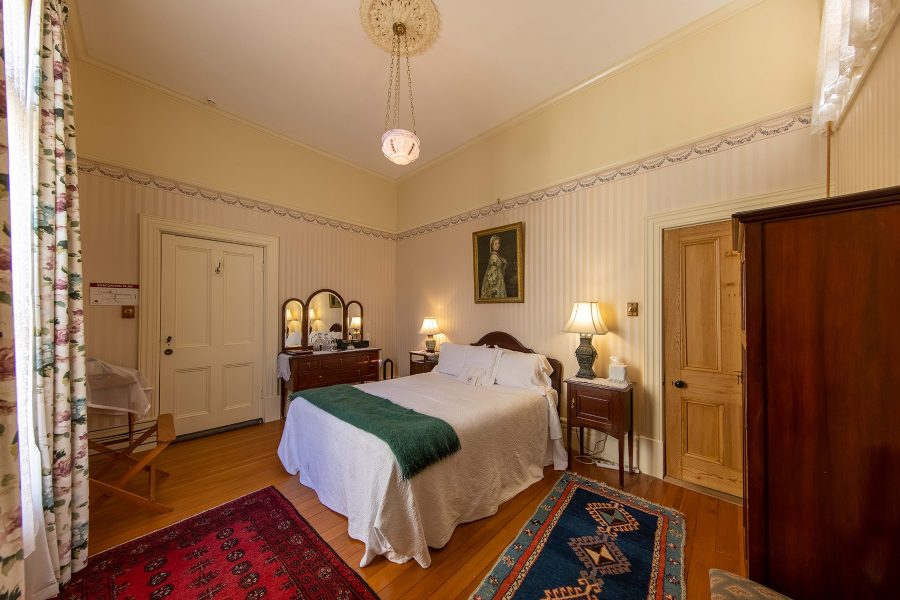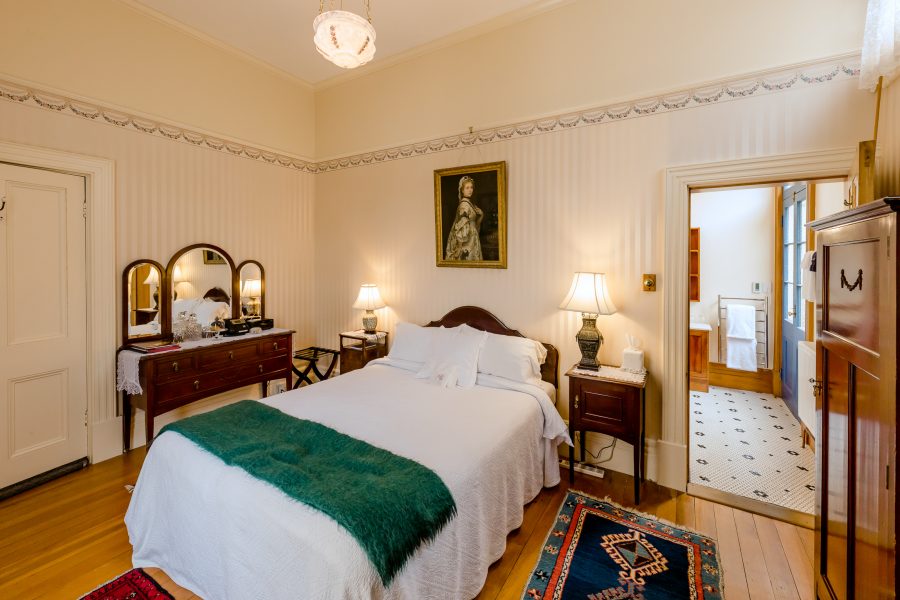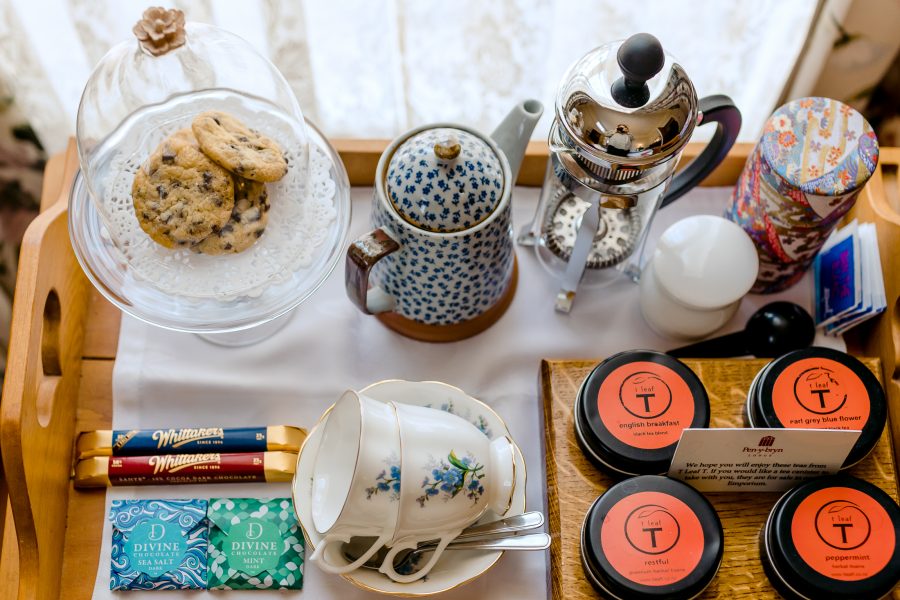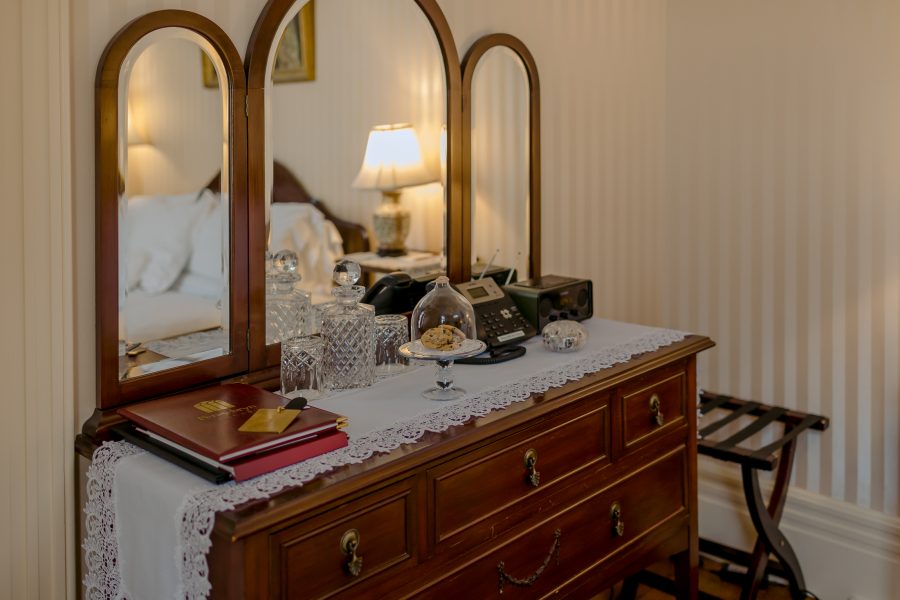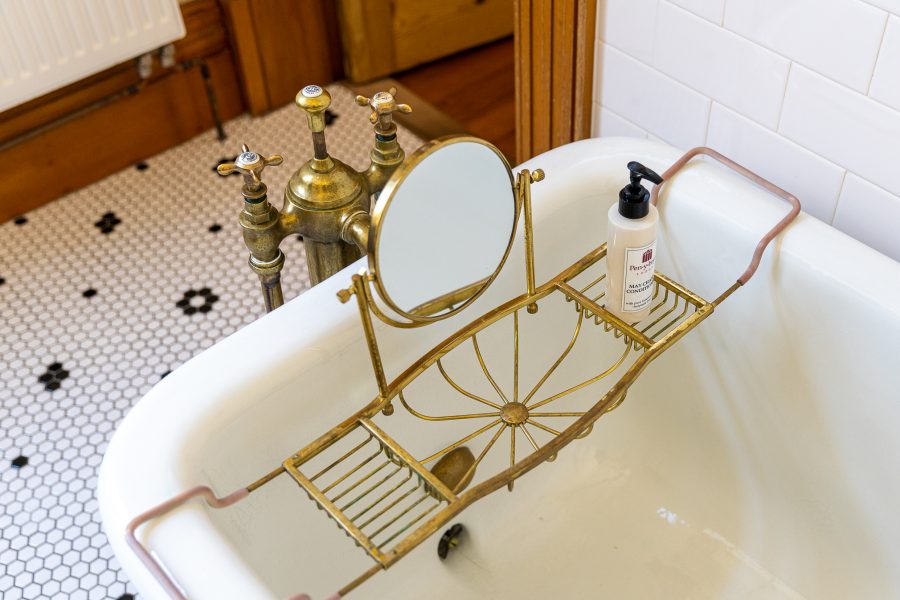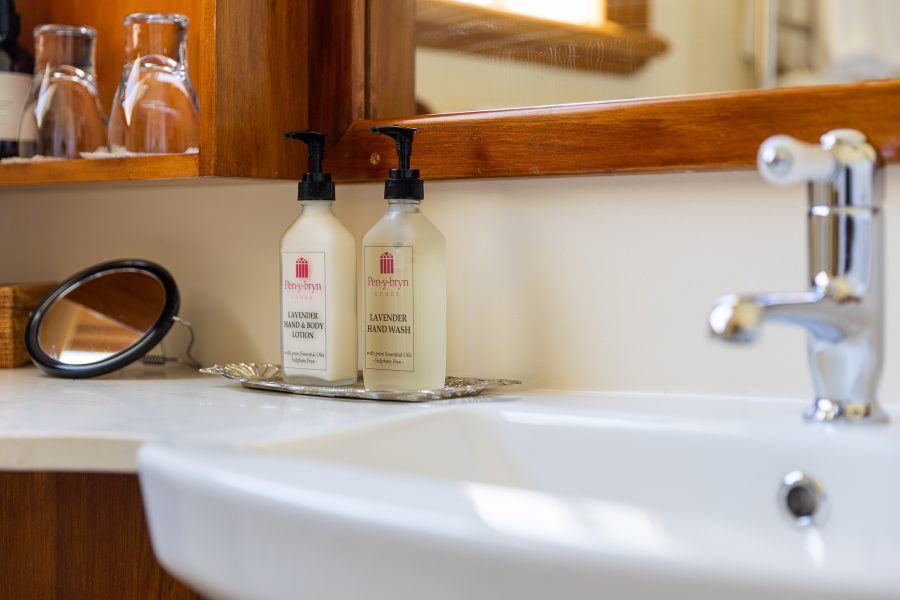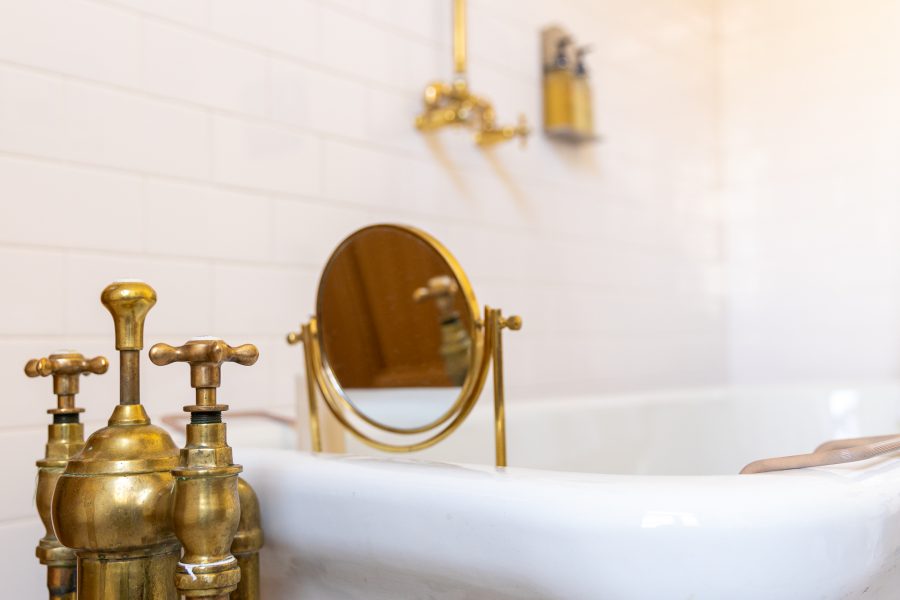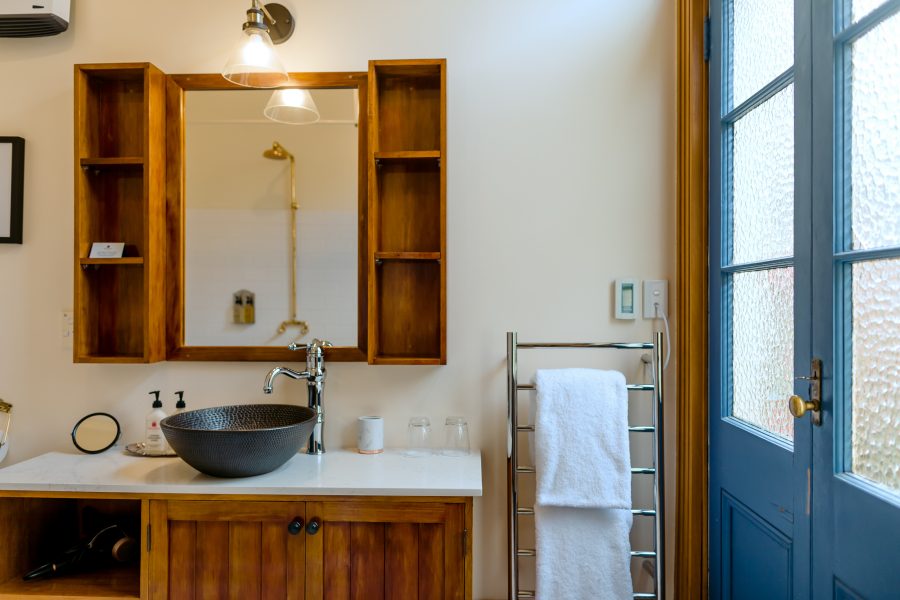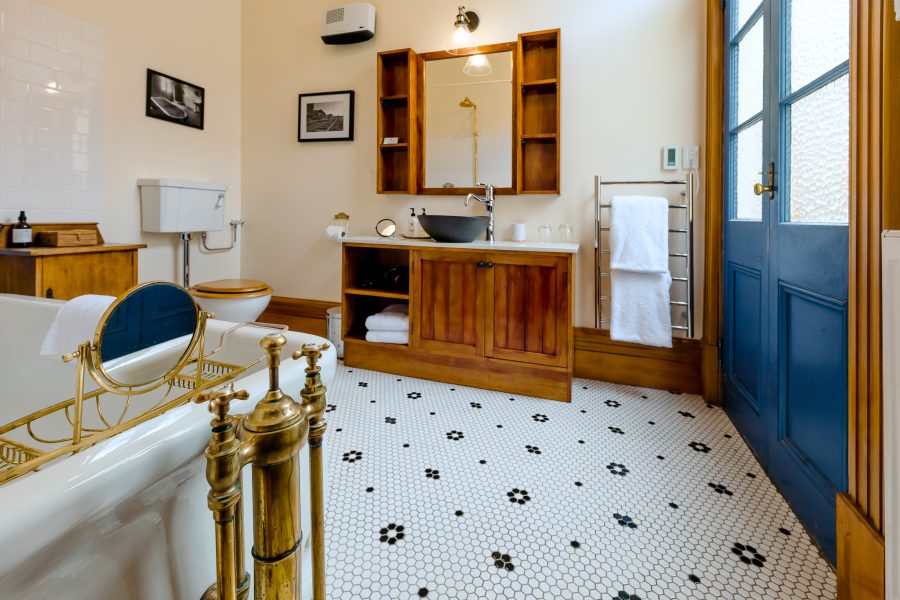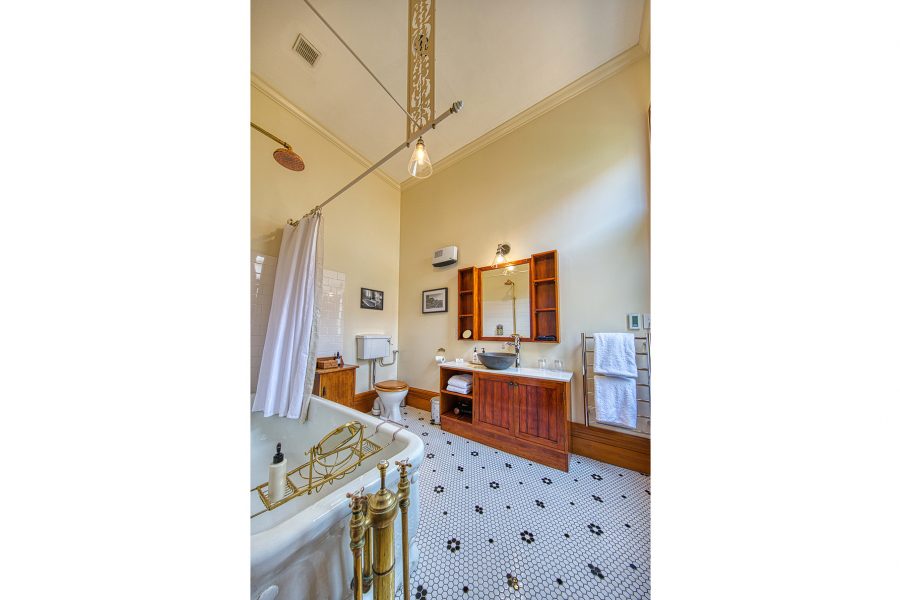 Our packages.
Your gift-wrapped experience awaits.
In a region renowned for its hidden treasures and enthralling discoveries it can be difficult deciding how to make the most of your time here. Nobody ever leaves Oamaru and the surrounding area thinking they've 'seen it all'.
That's why we've created a series of packages that can be shaped according to your particular interests. You may not 'see it all'. But you can experience the most important parts with an itinerary built just for you.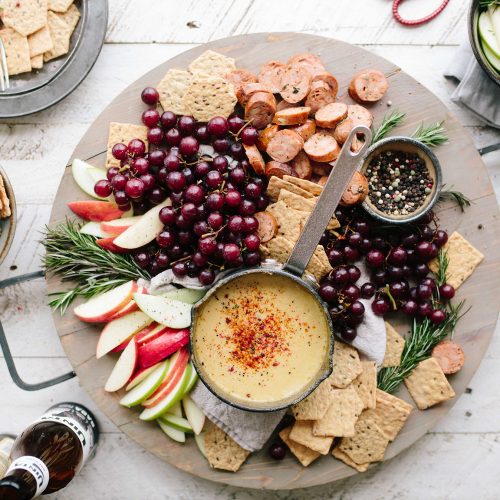 Honeymoon Package
Pen-y-bryn has long been a popular destination for honeymooners, and we are pleased to offer a special package just for those of you celebrating your special day! Enjoy a two-night stay in one of our superior suites, including a gourmet four-course degustation dinner served at a private table and ta...
Read more >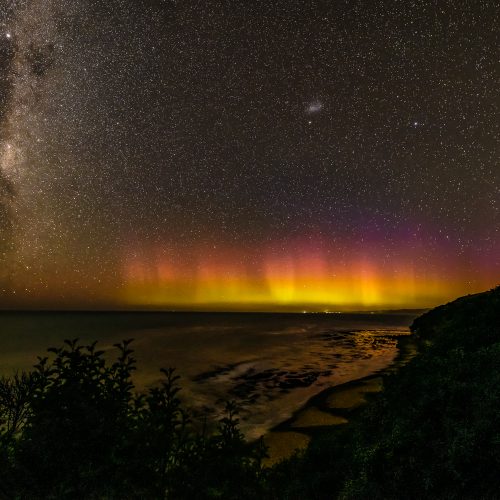 Stargazing Package
We are very excited to offer a special package in conjunction with SkyScape (Ben Ohau) or Valley Views Glamping (Kurow). Combine a stay at Pen-y-bryn with a two-night stay under the stars in your own private dome at SkyScape or glamping tent at Valley Views for a chance to see the night sky in all i...
Read more >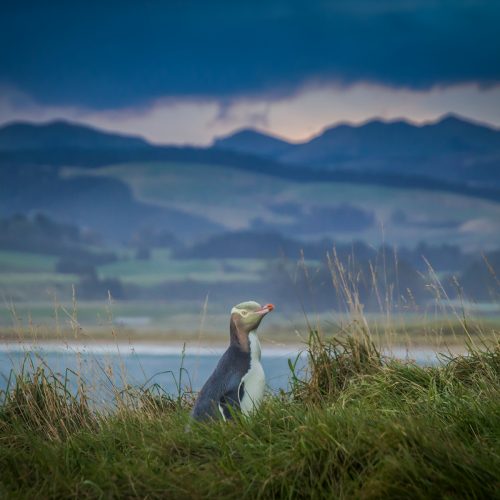 Wildlife Package
Update November 2020: Due to the precarious state of the yellow-eyed penguin population, we are suspending tours to the colony near Moeraki until further notice. In the meantime, the blue penguin colony in Oamaru is thriving and we encourage visitors to consider visiting them instead. Oamaru and ...
Read more >