Historical.
Beautiful.
Wonderful.
Fleeting trends in style may come and go. We expect Pen-y-bryn to provide a stay of greater substance for the discerning traveller.
The lodge sits poised at the top of Oamaru's South Hill within lovingly maintained grounds. Over the years, we have invested in upgrades and improvements so each of our rooms provides modern comfort without diminishing a sense of historical charm. With pride in place, attentive service and a studied menu, we ensure your stay is wonderful. (You can take a virtual walk-through of the lodge by clicking here.)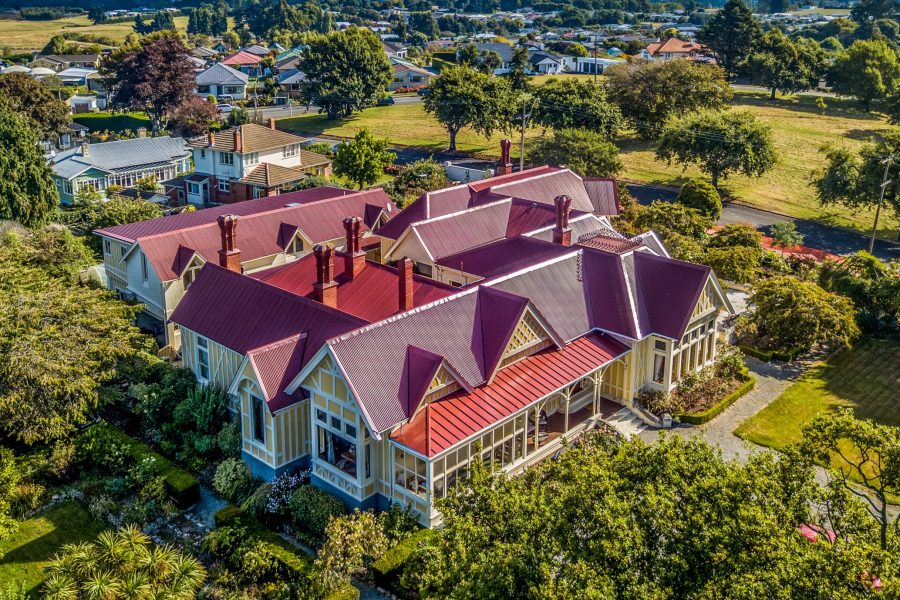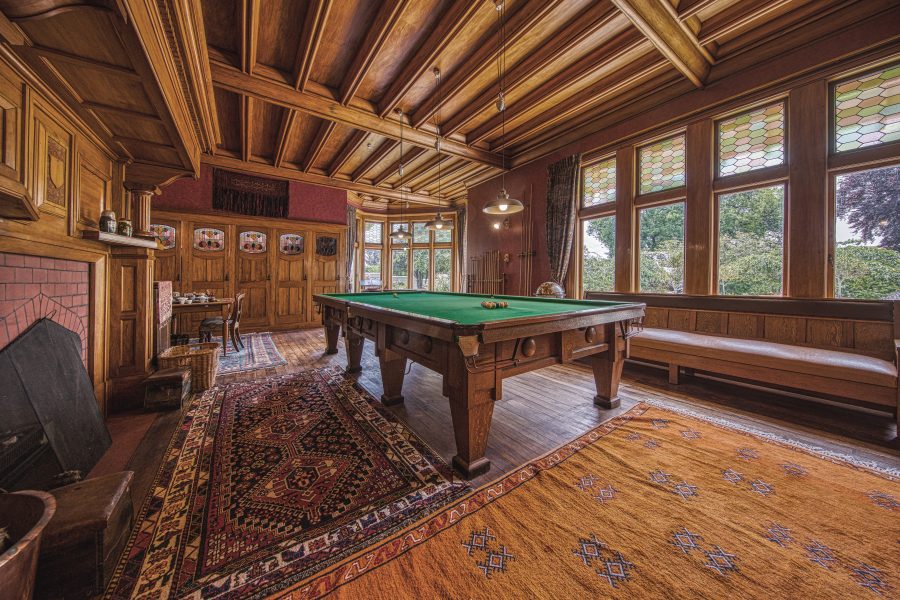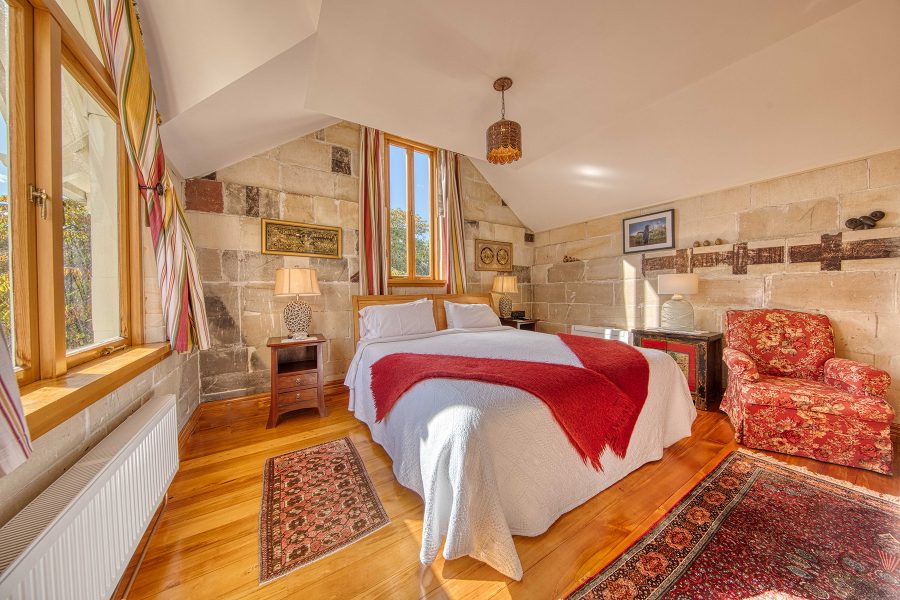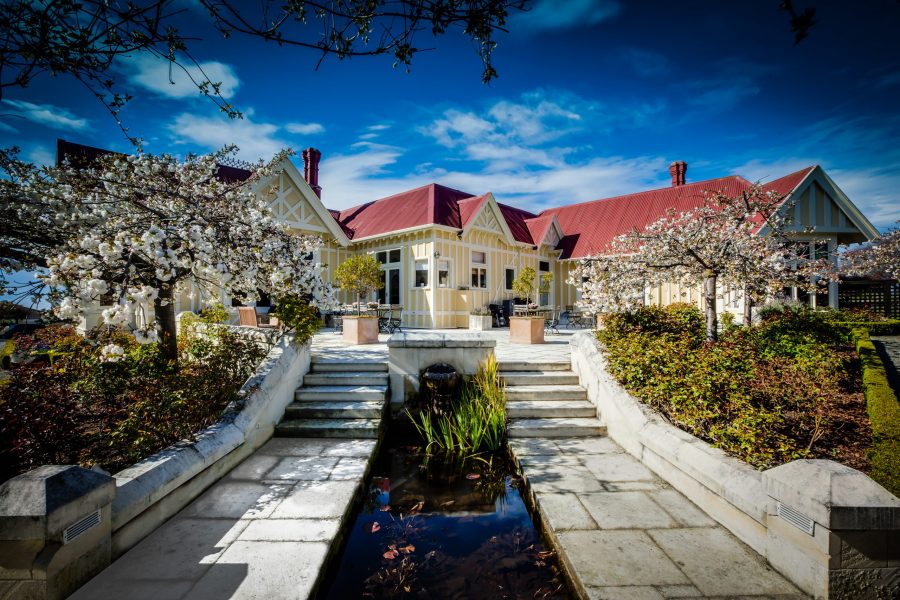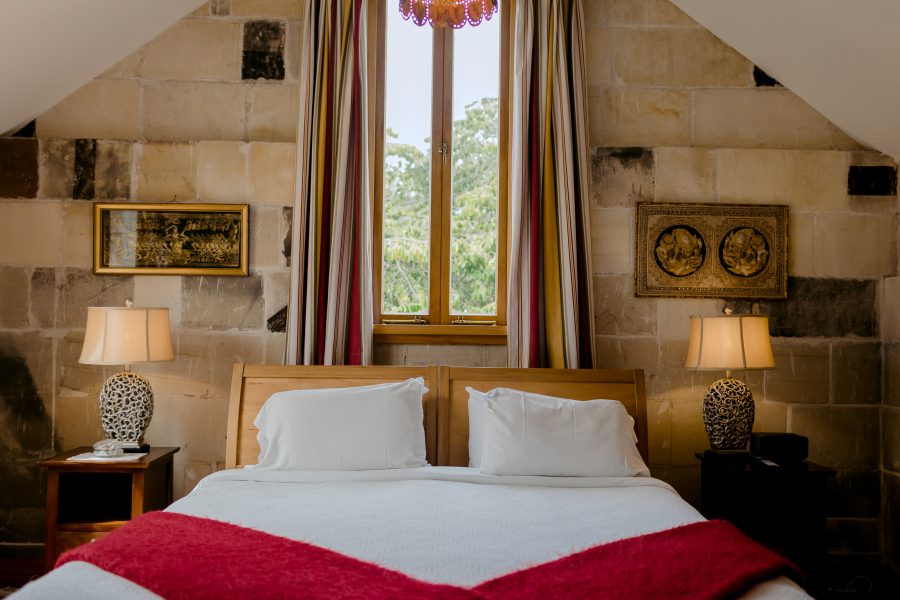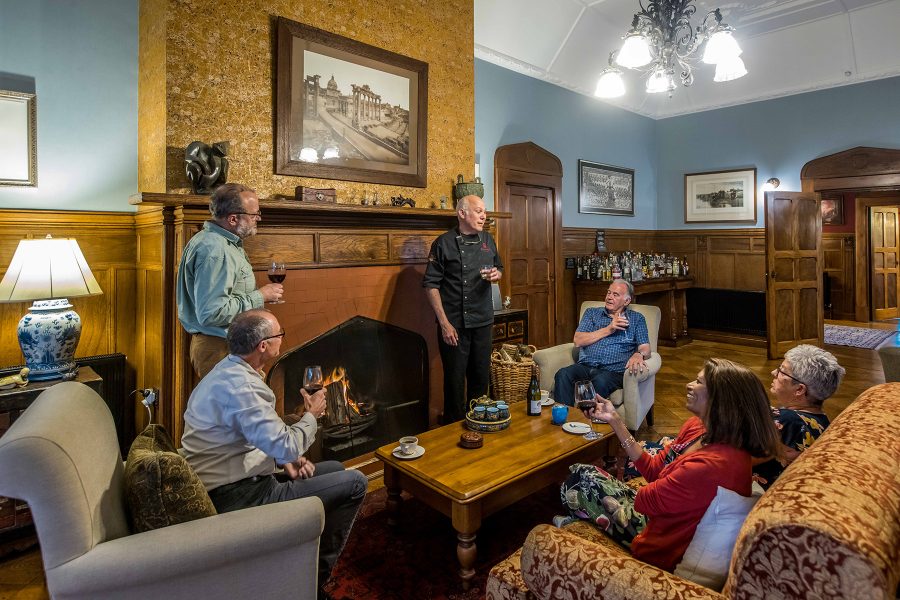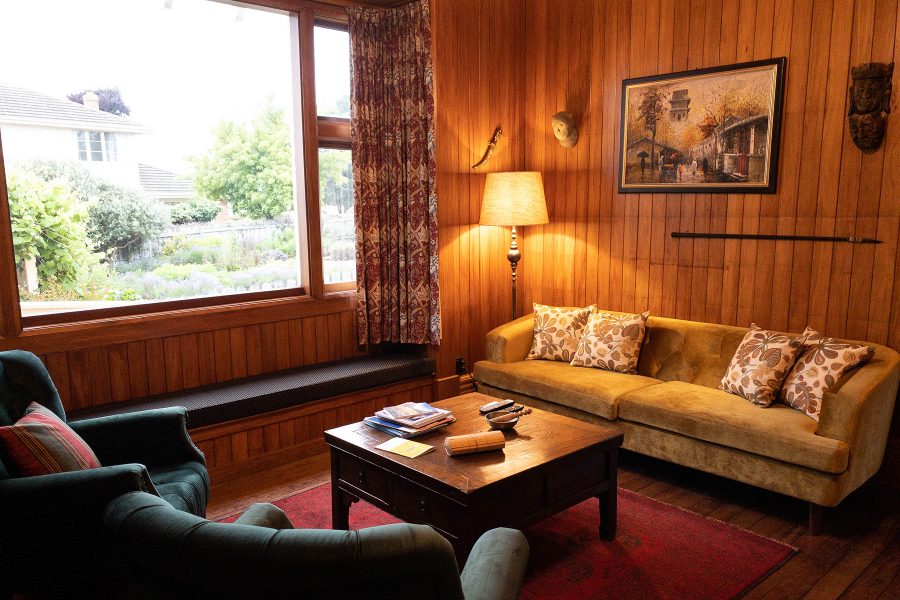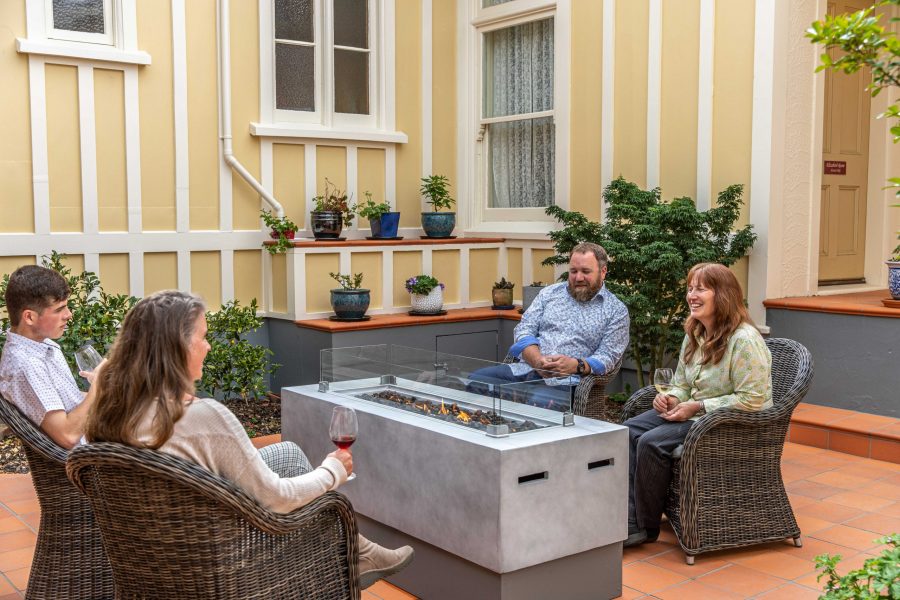 Our offerings
While the lodge was built in 1889 we've stayed with the times to make sure guests have every necessary modern comfort. Our guests like the ultra-fast fibre internet, laundry and booking services. So too do they enjoy the complimentary soft drinks, tea and coffee, and the use of our small fitness room. Above all they appreciate the little touches – be it a warm welcome and help with their bags, or simply that we stay attentive to their needs, ensuring their time here is as effortless and enjoyable as possible.
A warm welcome. A heart-warming stay.
We want our guests to feel both on holiday and at home. We do so by ensuring there is dignified ambience without the rarefied atmosphere. 
While we certainly appreciate the finer things in life, and enjoy sharing Pen-y-bryn's history, cuisine and general sense of style, we don't have time for contrived airs and graces here. With an approach that is more 'substance' over 'affectation' we help our guests feel comfortable and relaxed.
Quite simply, we'll look after you. That means helping you arrive, ensuring you have a refreshing drink and a tour of the lodge, and confirming your preferred scheduling for dining, be it here or in any of Oamaru's excellent restaurants. We find a little class and a touch of good taste goes a long way in separating and elevating our guest experience beyond the everyday.
We've made it as easy as possible to remember who your hosts are…
The Jameses have owned Pen-y-bryn since 2010. Born in the United States and travelling all over the world, they arrived in Oamaru and fell in love with the town and the special lodge at the top of the hill.
James Glucksman had a career in international management consulting and healthcare for over two decades while working in more than forty countries. As a result he's now fluent in Russian and Mandarin Chinese, has a very good knowledge of French, Spanish and German and some limited Japanese and Hungarian. He is also member of the Slow Food movement (the international organisation that promotes local and sustainable foods) and is Chancelier Honoraire of the NZ branch of the Confrérie de la Chaîne des Rôtisseurs, the Paris-based gourmet society.
James Boussy trained as a dentist, working in the US state of Virginia for fifteen years before moving his practice to Beijing. James is also a highly skilled baker, gardener and home renovator and is happy to share these skills at Pen-y-bryn. He's also made a name for himself among his peers for the exquisite gingerbread houses that he often creates as the centrepiece of the Jameses' annual Christmas party.
We love our dogs 
 We often find guests are missing important parts of their family that may not be able to make the trip with them. That's where our additional team members can provide a warm service.
We have two Labradoodles, George and Milo. With the energy of youth George and Milo both love spending time with guests who might be missing their own pets while travelling, but of course they are normally kept in our private quarters so guests who may not be as fond of animals need not be confronted by them.  
The Jameses have a long history of hosting dinner parties for their friends, showcasing recipes and wines they picked up during their travels. Now those skills are put to work creating the ideal dinner-party atmosphere for guests at the lodge.
The Pen-y-bryn story
Over the years visitors from around the world have taken delight in their discovery of our boutique lodge in Oamaru. The history of both the town and the lodge are certainly worth your time.
Oamaru is renowned for the style of its architecture, the unique character of its people and the curiosity-rewarding nature of its history. 
The seaside town has a character all its own. It is apparent in the Victorian limestone buildings standing proud throughout the town. It's obvious throughout the true stories and tall tales shared by the locals. And it's clear within the unique lodge that sits at the top of the South Hill.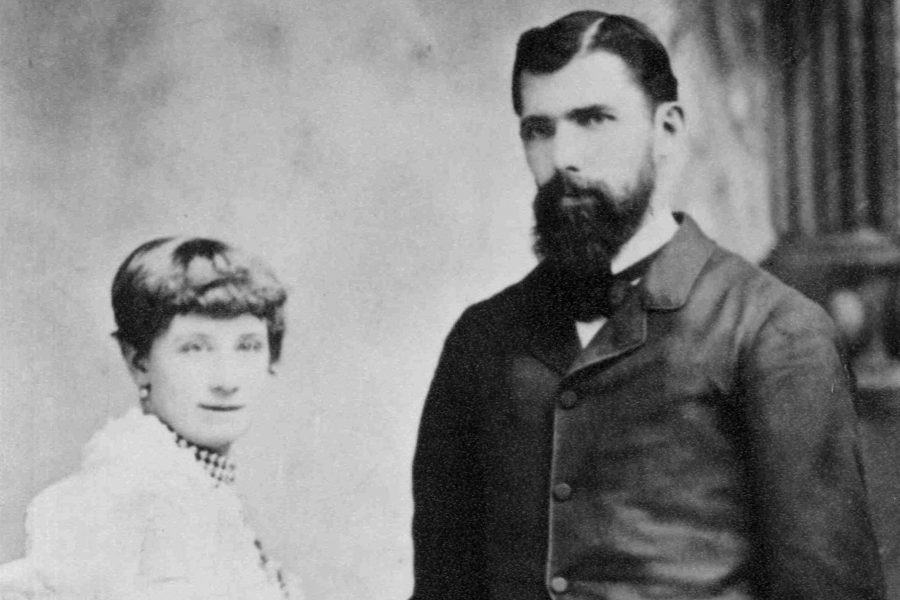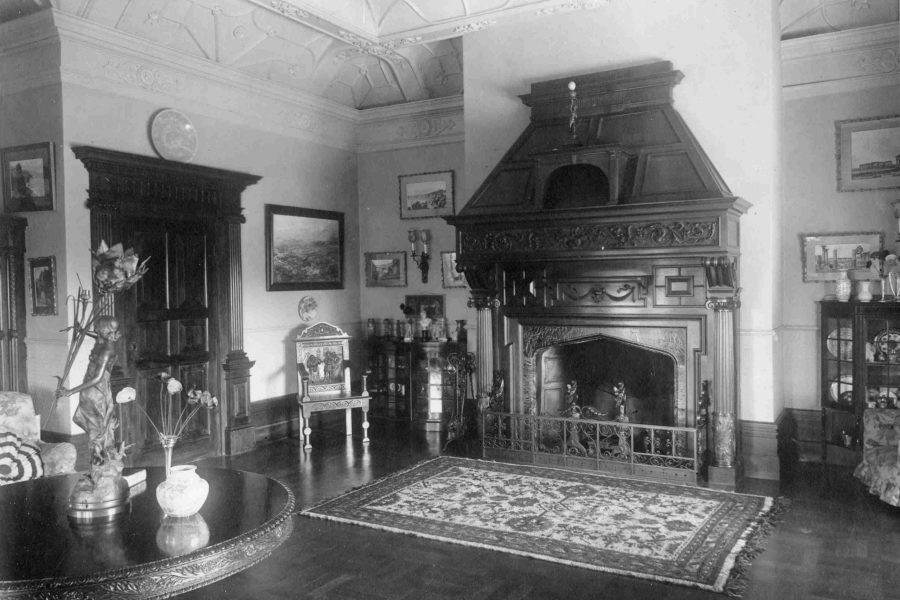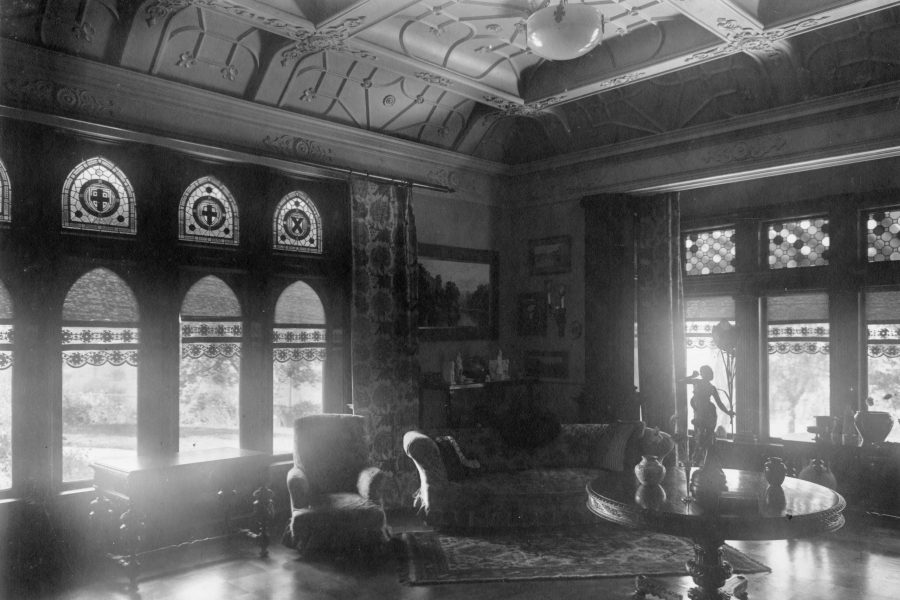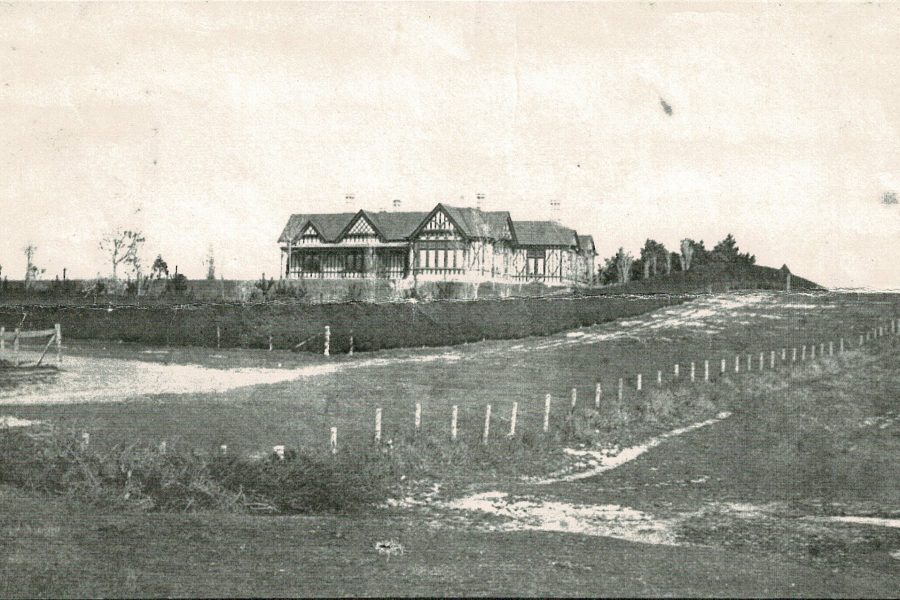 Pen-y-bryn is a Victorian mansion that was built in 1889 for John Bulleid, a successful local businessman. Welsh for "top of the hill", Pen-y-bryn was designed by renowned architectural firm Forrester & Lemon for Bulleid and his wife, Fanny.
It is still one of the largest single-storey wooden dwellings in Australasia and has accordingly been awarded Category One historic status by Heritage NZ in recognition of its "special or outstanding historical or cultural heritage significance or value". 
The fact that the house is built from West Coast-sourced wood makes it almost unique in Oamaru, where the absence of trees when the British settlers arrived caused most buildings to be constructed of the local limestone. Bulleid requested the interior be constructed of English oak, which was shipped across the globe from his homeland just for Pen-y-bryn.
The lodge is now filled with antiques and furnishings that date back to their time here, the Bulleids using a four-year trip to Europe during the construction of the house to source fittings and artworks for their new home.
These features have been supplemented by pieces from the second family to own the house, the McDiarmids, who were here from 1923 to 1994. Among these are a competition-size billiards table. This was purchased from the New Zealand government when they found that Parliament only had room for two such tables (rather than the three that were commissioned).
The style within the lodge echoes a time when Oamaru was growing faster than San Francisco and had reportedly more gas lighting than London. At one stage the small town was home to the tallest building in the southern hemisphere, and the size and grandeur of the lodge reflects the exhilarating times in which it was built.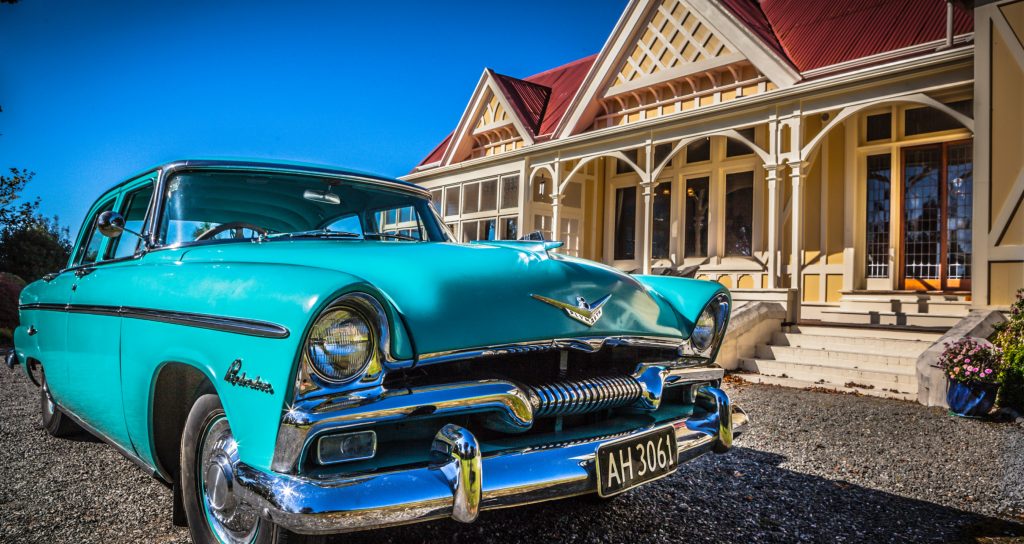 Need perspective when planning?
Read our visitors' guide first.
For a comprehensive introduction to the iconic attractions and hidden delights of Oamaru, the Waitaki Valley and the wider North Otago region, download our latest visitor guide.
The experience
My wife and I had a magnificent luxury two day stay. Food and cuisine was over the top amazing and outstanding. The passion, care and effort shown by James in the preparation of the meal was extraordinary. It was a Gastro thrill on steroids. The facility is beautiful. Rooms are lovely with all available amenities. Our stay was charming, romantic and delightful.
Truman
Comfortably the best place we stayed in New Zealand. A beautiful old house, beautifully maintained, with large comfortable and well-appointed rooms, each having all the amenities one could wish for. The hosts are gracious and welcoming, are happy to engage in conversation, and produce simply wonderful food – both for dinner and breakfast.
Tony C.
Unpretentious, civilised luxury. Beautifully restored house, relaxing, welcoming and classy. Don't forget to book dinner, the food is worthy of Michelin status and should not be missed. Nothing is too much trouble for the excellent hosts. Thank you J&J 🙂
Sula B.
What a great place to stay! The dinner we had was amazing! Breakfast was spectacular and the hospitality unparalleled. Thankyou James & James.
Joshua T.
This is a wonderful grand house which is very beautiful and comfortable in every way. Guests feel very look after but never in an intrusive way. The food is exquisite and almost 100% made from Pen-y-bryn gardens or sourced locally. The dinner menu is tailor made for the guests, and quality, taste and presentation are impeccable. Breakfast is unbelievably delicious. The whole stay is such a treat that it is really hard to put it into words. If you ask, you will get to meet the two dogs which are a total delight.
Sharon S-L.