Local cuisine,
universally adored.
At the end of an incredible day out in Oamaru, join us in the dining room for an experience that is, for many, the highlight of their stay at Pen-y-bryn. More than dinner, this is a celebration of the lost art of conversation, culinary excellence and impeccable table service. 
As a member of both the Slow Food Movement and the Chaîne des Rôtisseurs (one of the world's oldest gastronomical societies dedicated to the art of cooking), we take pride in the unique qualities within our menu. 
Our evening meal is something that must be tasted to be believed. Step back to an era of fine dining in a room whose richly designed interior is matched only by the rich flavours on your plate. We offer a full range of New Zealand wines on our wine list, featuring the distinctive wines of our local area and others from the rest of the country. For guests who wish to bring their own wine, a corkage fee will apply.
Please note that between November and April we are always able to serve dinner on Mondays, Wednesdays, Fridays, Saturdays and public holidays. On other days of the week, please contact us to make sure we will be able to serve dinner on those nights. Throughout the year, we require no less than 48 hours' notice to be able to prepare dinner.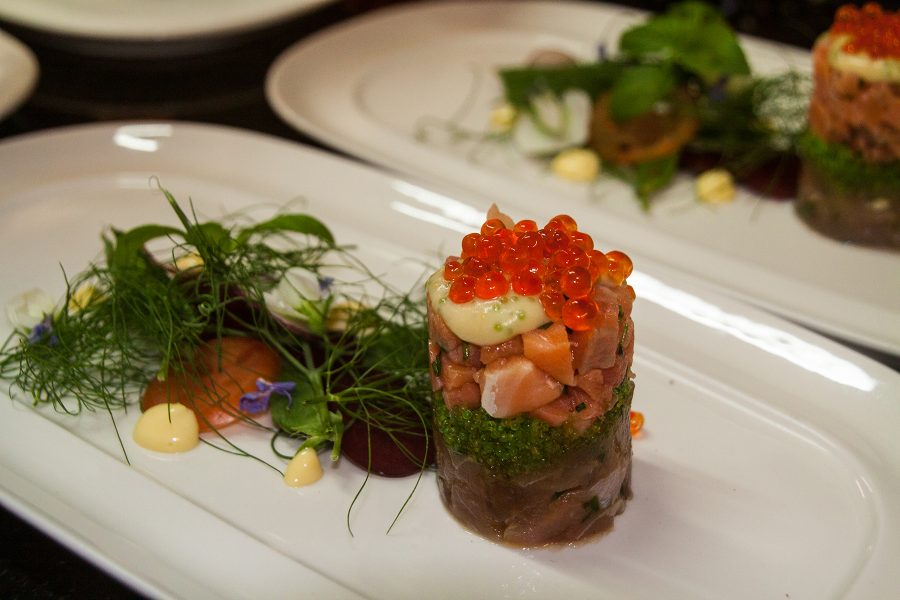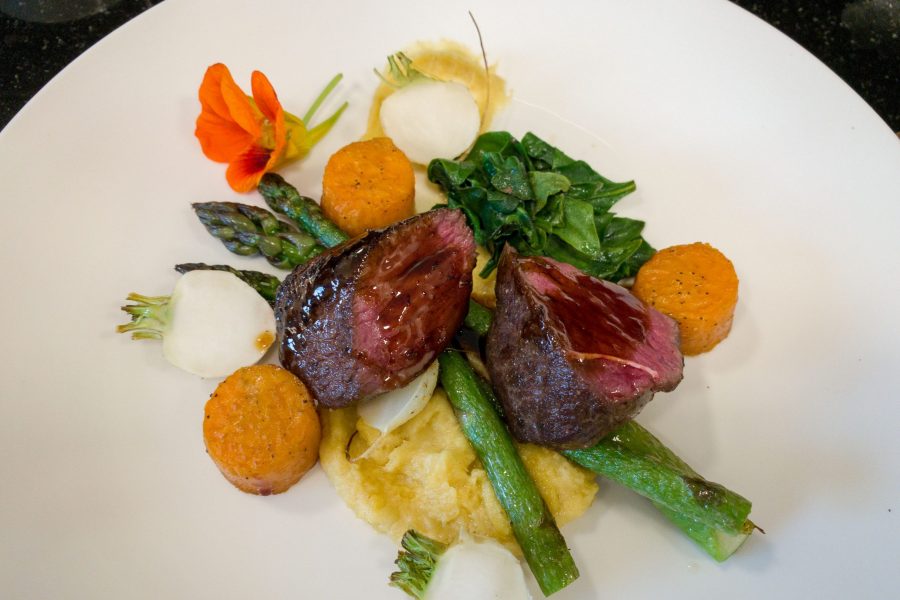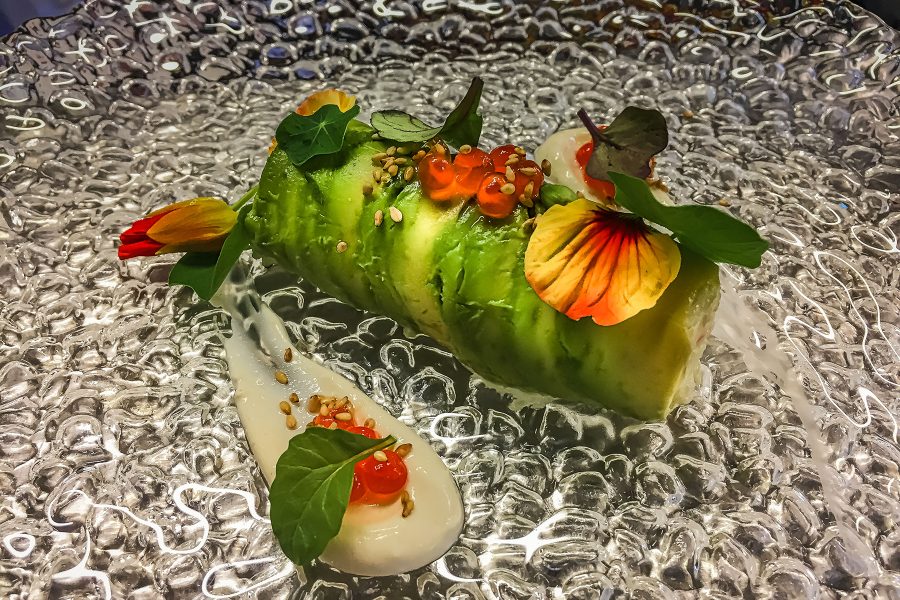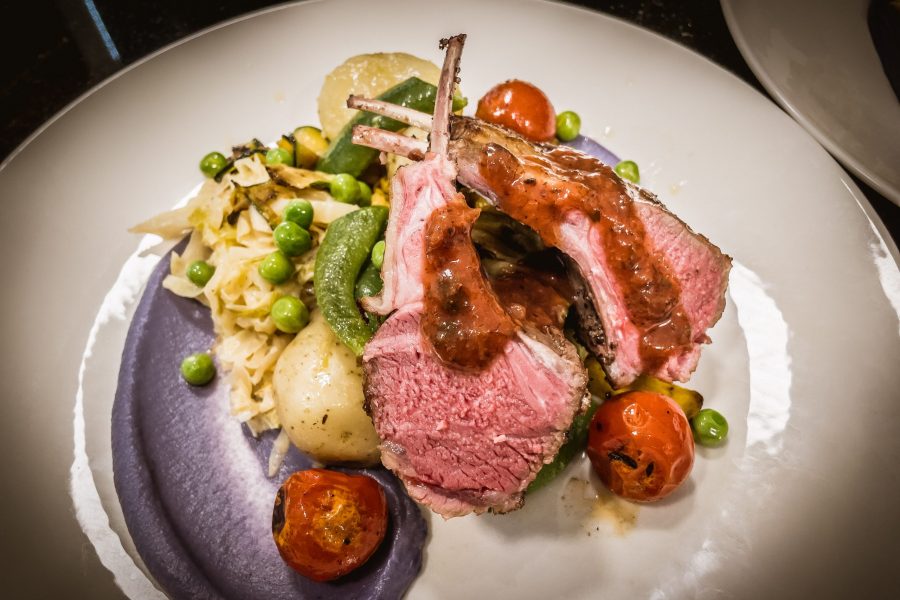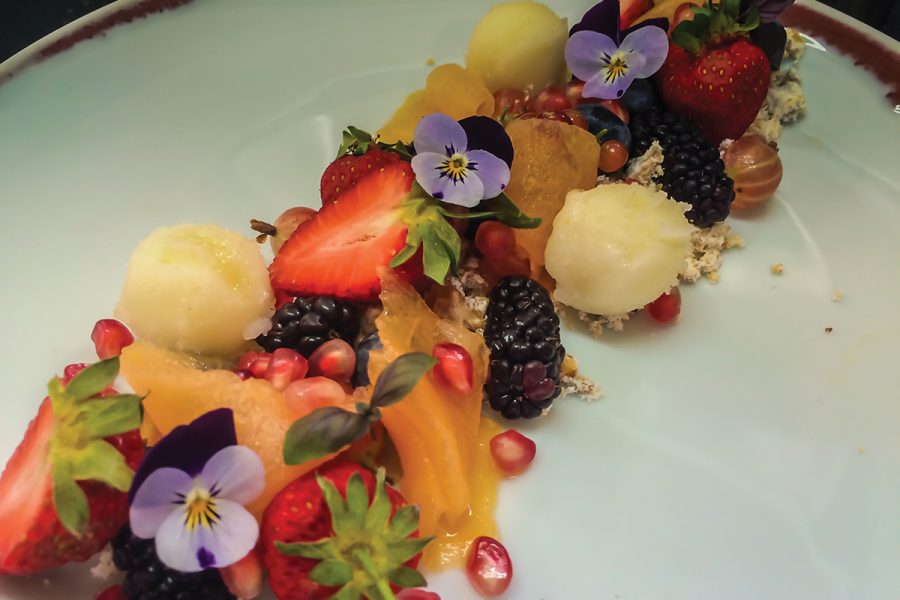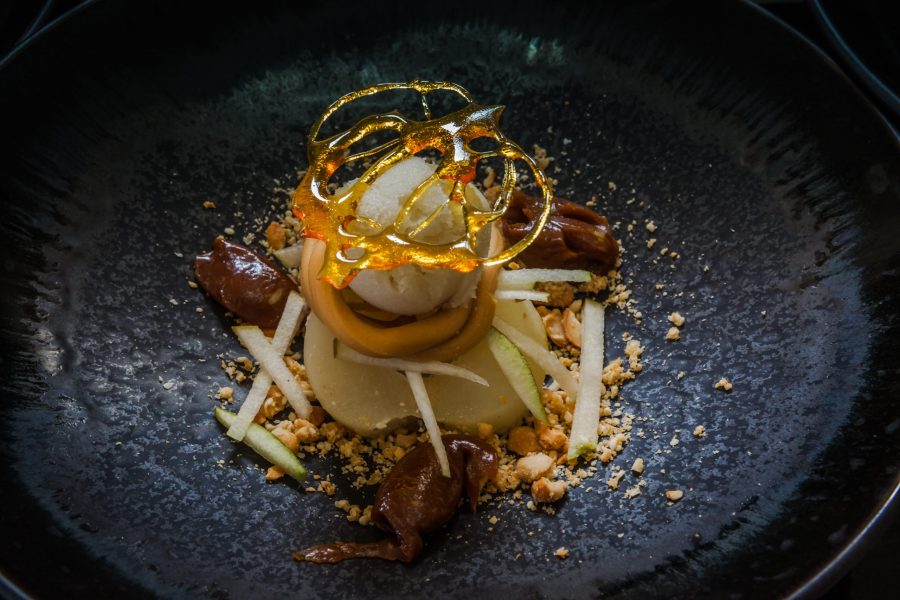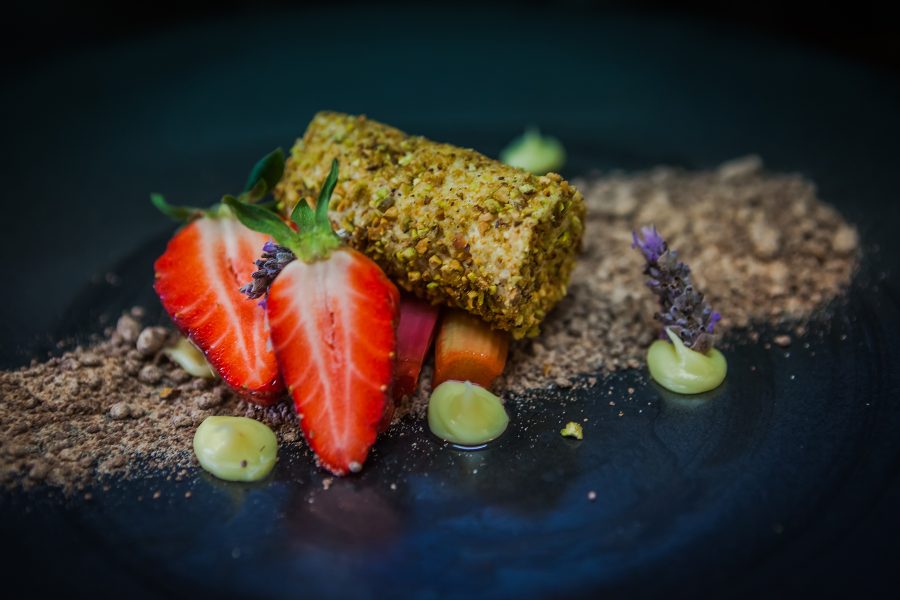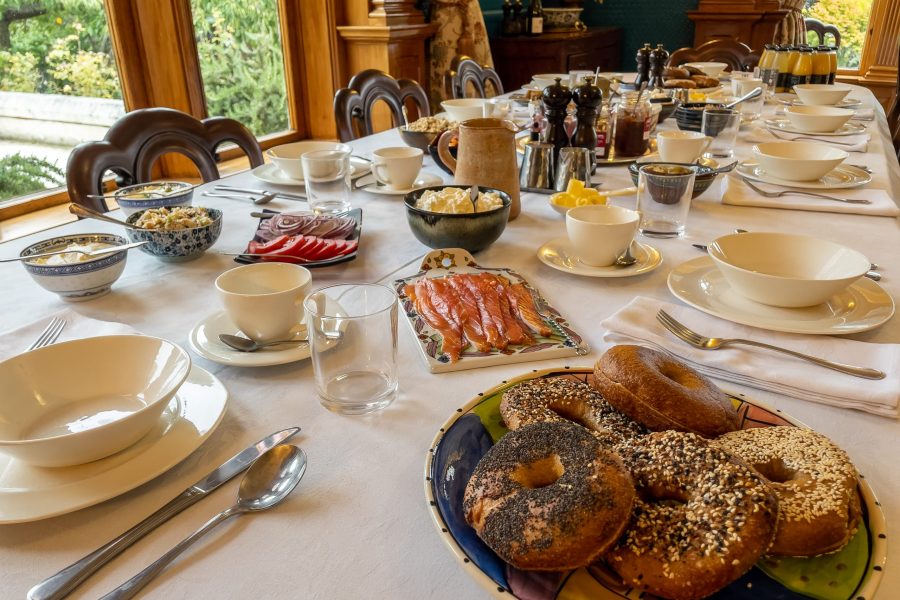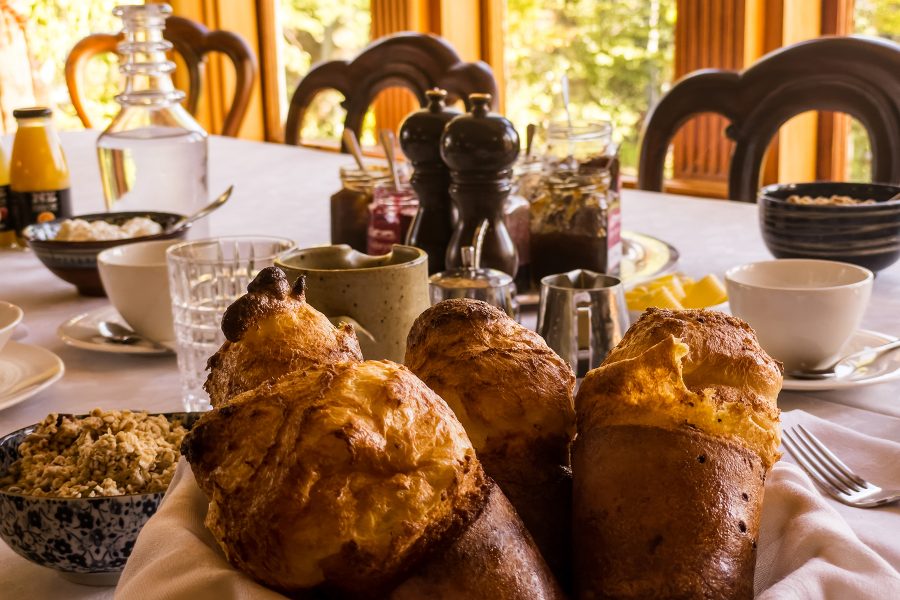 For the love of local… 
As a firm supporter of the locavore movement and the Waitaki District's status as home to Australasia's first UNESCO Global Geopark, Pen-y-bryn Lodge proudly serves the amazing and abundant produce of the Waitaki region. 
Fresh, seasonal, local and sustainable is not just a catchphrase. It's a commitment. The majority of our ingredients come from our lovingly tended herb and vegetable gardens. Additional produce, meat and seafood are sourced from a hand-picked collection of local and sustainable producers. Menus are prepared daily based on the produce available.
View some representative samples of our previous menus below.
The art of dining…
Our geo-gastronomical menus are served alongside the Waitaki's finest wines, whiskeys and craft beer, no flavour out of step or rhythm with the overall dining experience. Yes, we take our food seriously.
Dinner is served table d'hôte, similar to a set menu style. It is an opportunity for us to showcase the cuisine – which represents the very best our region and our kitchen can offer. Enjoy your meal experience where slow food and long conversations prevail, a way of dining we don't often experience in today's fast-paced society. If you prefer to dine separately or are celebrating a special occasion we have options also, with an intimate private dining room often available (additional charges apply for private dining).
So too is breakfast a time to be savoured, our wholesome offerings ensuring guests have the finest start to the day with plenty of energy for the adventures ahead.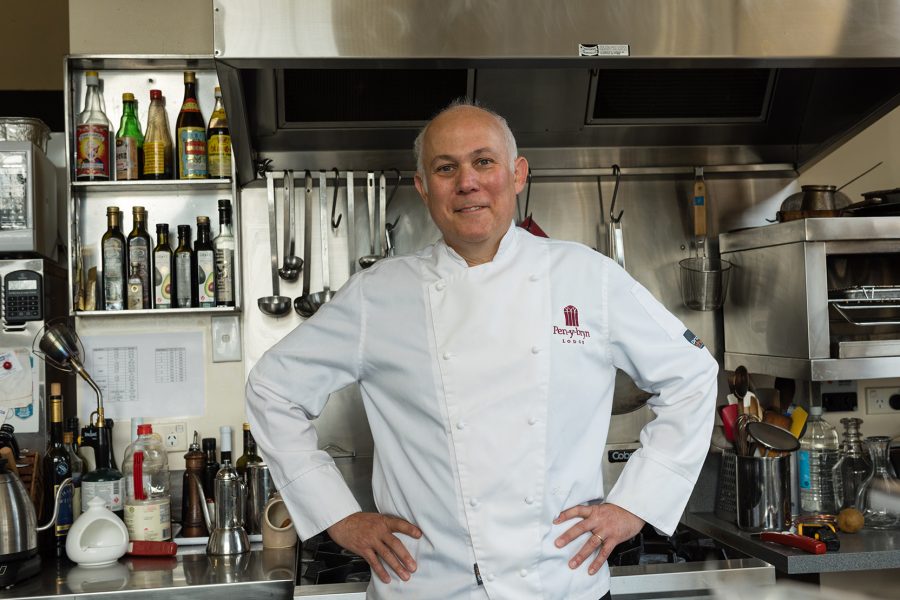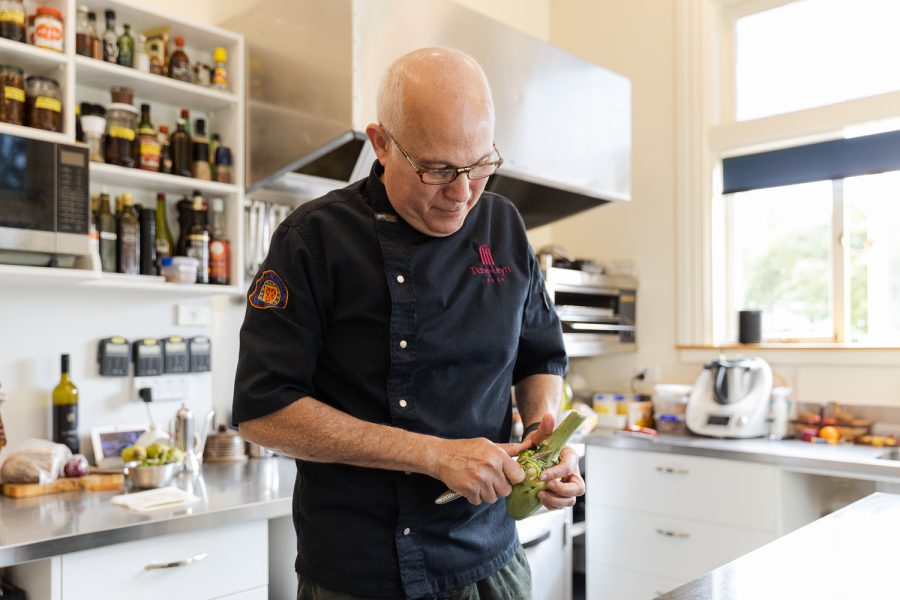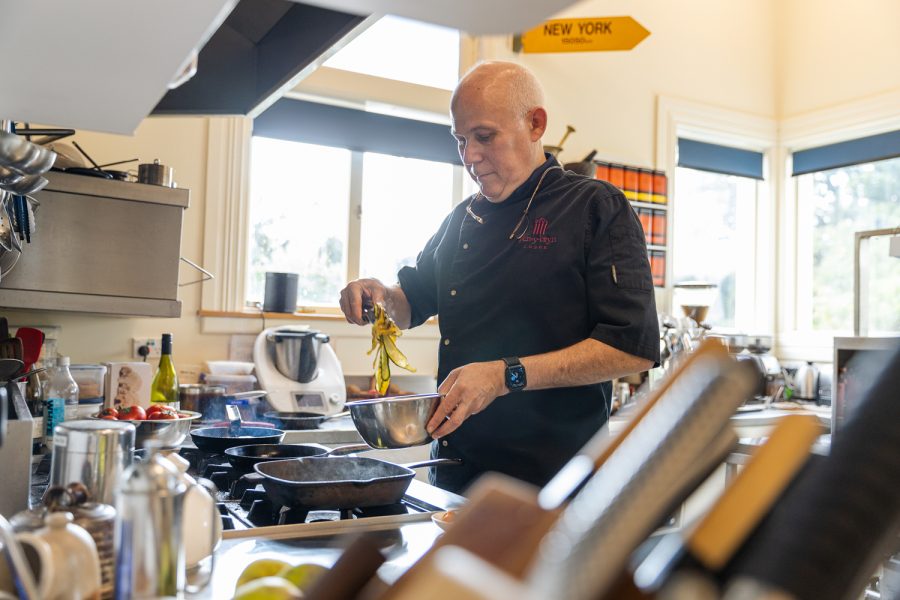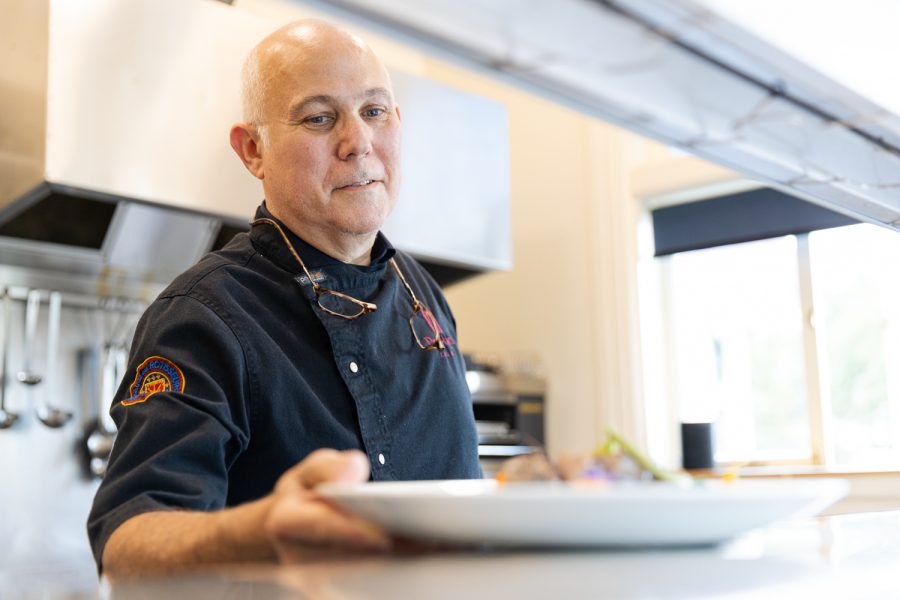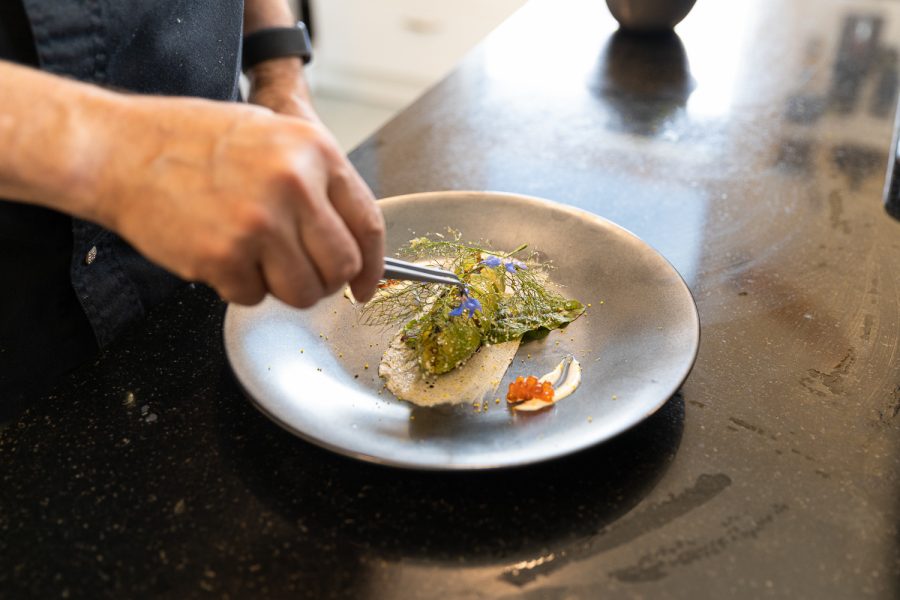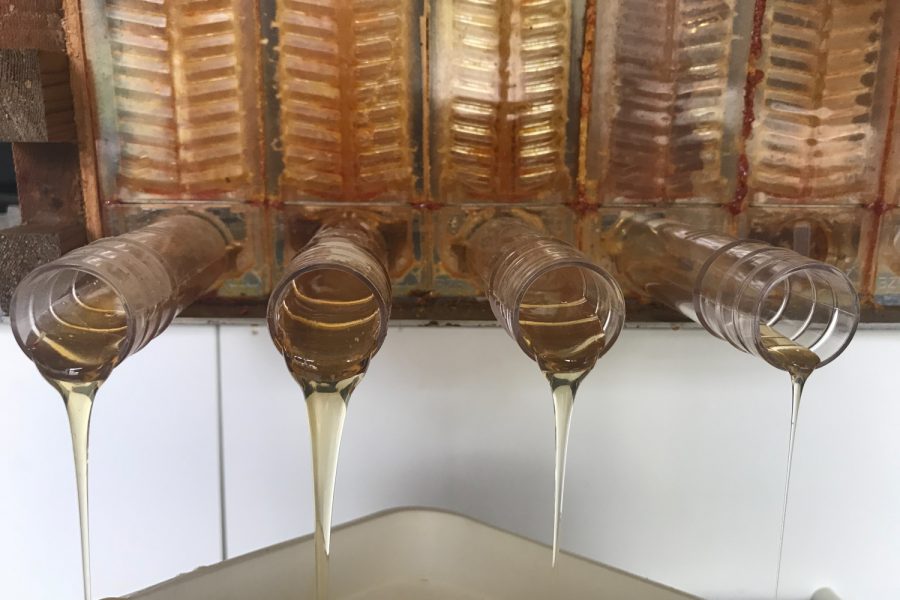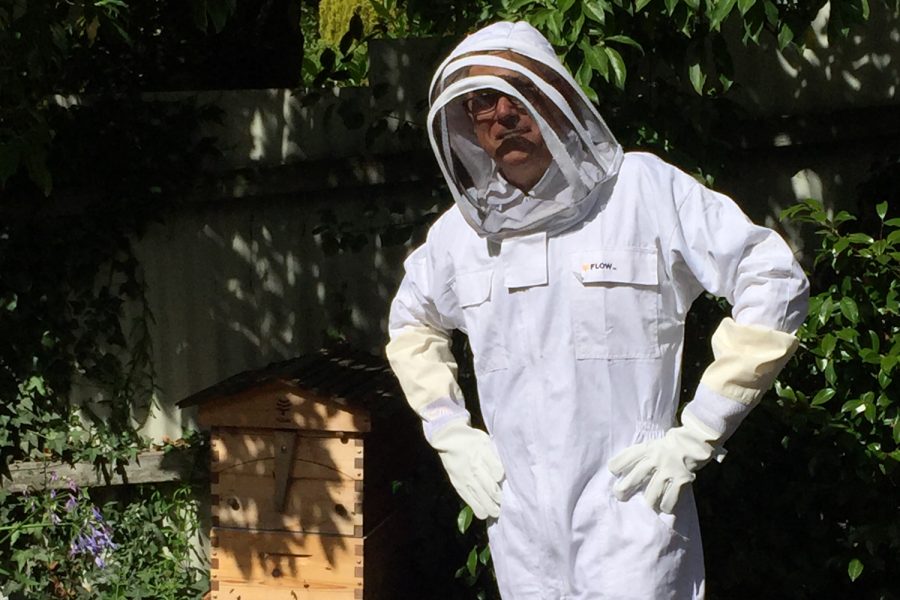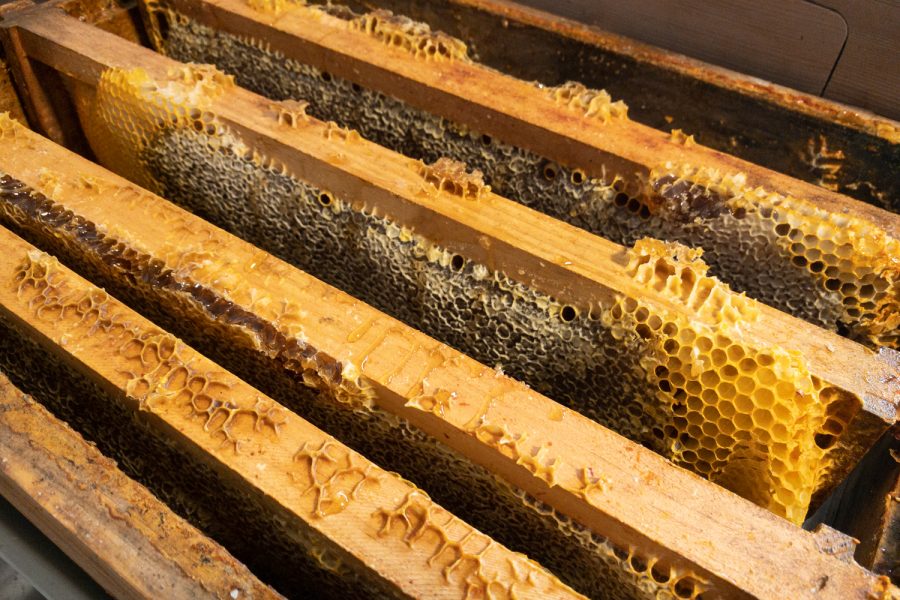 A few notes about dining at Pen-y-bryn
Our kitchen can cater for most dietary requirements. Ensure you let us know of any requirements, no matter how trivial, when you make your booking since w

e may not be able to adjust menus at the last minute. 

Since our kitchen is a one-person operation, from November through April we try to limit dinner service to Monday, Wednesday, Friday and Saturday nights, plus all public holidays. On Tuesday, Thursday and Sunday nights we are happy to refer guests to any of Oamaru's many excellent restaurants for dinner or offer you a "grazing platter" offering a range of tastes that will certainly tide you over quite comfortably (and of course you will still enjoy our pre-dinner drinks and canapé service, which for some guests is more than sufficient for their evening meal). If you are only able to stay with us on one of these nights, and have your heart set on dining with us, please contact us and we'll be happy to oblige.

While we can serve kosher foods our kitchen is not certified kosher; similarly while we can offer gluten-free and other allergen-free menus, our small kitchen handles gluten and other allergens regularly, so cross-contamination may occur.

If you are celebrating a birthday, anniversary or special event, please let us know. We love a reason to celebrate.

 

Our guests prefer a tranquil dining environment. Parties including young children may be refused service in the main dining room in favour of being served in a separate dining area. 

We do not offer children's menus.
Need perspective when planning?
Read our visitors' guide first.
For a comprehensive introduction to the iconic attractions and hidden delights of Oamaru, the Waitaki Valley and the wider North Otago region, download our latest visitor guide.
The experience
My wife and I had a magnificent luxury two day stay. Food and cuisine was over the top amazing and outstanding. The passion, care and effort shown by James in the preparation of the meal was extraordinary. It was a Gastro thrill on steroids. The facility is beautiful. Rooms are lovely with all available amenities. Our stay was charming, romantic and delightful.
Truman
Comfortably the best place we stayed in New Zealand. A beautiful old house, beautifully maintained, with large comfortable and well-appointed rooms, each having all the amenities one could wish for. The hosts are gracious and welcoming, are happy to engage in conversation, and produce simply wonderful food – both for dinner and breakfast.
Tony C.
Unpretentious, civilised luxury. Beautifully restored house, relaxing, welcoming and classy. Don't forget to book dinner, the food is worthy of Michelin status and should not be missed. Nothing is too much trouble for the excellent hosts. Thank you J&J 🙂
Sula B.
What a great place to stay! The dinner we had was amazing! Breakfast was spectacular and the hospitality unparalleled. Thankyou James & James.
Joshua T.
This is a wonderful grand house which is very beautiful and comfortable in every way. Guests feel very look after but never in an intrusive way. The food is exquisite and almost 100% made from Pen-y-bryn gardens or sourced locally. The dinner menu is tailor made for the guests, and quality, taste and presentation are impeccable. Breakfast is unbelievably delicious. The whole stay is such a treat that it is really hard to put it into words. If you ask, you will get to meet the two dogs which are a total delight.
Sharon S-L.