An inimitable boutique lodge
Welcome to North Otago's pre-eminent accommodation experience.
New Zealand's seaside town of Oamaru is known for fascinating heritage and eccentric humour, raw natural beauty and exemplary architecture, delectable cuisine and creative endeavour.
It's this sense of cultivated sophistication and untamed natural charm that permeates through our renowned lodge at the top of the hill – Pen-y-bryn. Here you'll discover an incomparable guest experience, one that will echo in your memories through the years beyond.
The difference of Pen-y-bryn can be found throughout each room, across the menu, and within every minute spent here.
Our guests appreciate the diligence we take to ensure their stay is exceptional.
Staying at Pen-y-bryn is at once dignified and relaxed. With intriguing history and a sumptuous interior the Victorian-era mansion exudes a sense of grace and comfort. Here we want our guests to feel they are at home even as they're being treated in a manner expected within the high-end lodge lifestyle. It's sophistication without stuffiness, polish without pretention. It's within the inherent nature of your stay here…
character.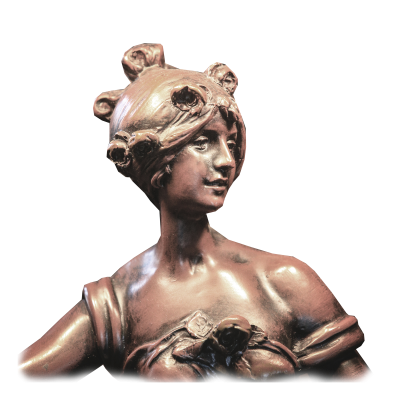 There's no cookie-cutter approach to accommodation style here.
The Pen-y-bryn homestead provides a number of rooms suitable for a wide range of guests. 
Each lodge room offers sumptuous comfort, ensuring your stay here is as relaxing as it is inspiring and invigorating. 
…and food for thought.
Grown locally, crafted expertly, our menu is a work of love.
The Waitaki region is renowned for fertile soil, a beneficial climate and, subsequently, for the quality and range of produce grown here. We have partnered with a number of artisan local suppliers to ensure our menu provides the very best combinations of flavour, creatively and skillfully made.
See our sample menus here.
Built as a private residence in 1889, Pen-y-bryn is one of Australasia's largest single storey timber dwellings.
Famed architectural firm Forrester & Lemon originally designed the mansion for local businessman John Bulleid and his wife, Fanny.
We recognised the value of this acclaimed heritage when purchasing the lodge over a decade ago, and have since developed the property to ensure the best in modern comfort and old-world elegance.
The how and why of your stay at Pen-y-bryn
Here, a little history, a touch of class and a lot of inspiration
make for a remarkable stay.
How are we different? We are immensely proud of the environment we've created within this historic property and are passionate about the quality of your time here. From the relaxing drink and friendly tour of the homestead and grounds on arrival to the individually tailored service and delectable menu offerings, no detail is missed. We consider this mindset vital in separating our standard of service and elevating our visitor experiences beyond the everyday.
We speak your language. There are not too many places we haven't been, and having lived and worked around the world, and studied numerous languages, we both literally and figuratively speak your language (especially if your language is English, German/Deutsch, French/français, Spanish/castellano, Russian/русский язык or Mandarin Chinese/中文).
Why should you stay here? With everything this unique lodge and wonderful region can offer, we welcome the opportunity to share it with you. So now it's just a matter of when…
Through the valleys. On top of the world.
Pen-y-bryn is Welsh for 'top of the hill'. From here the view is perfect.
Over the years visitors from around the world have taken unexpected delight in their discovery of our boutique lodge, some calling it "the hidden gem of the South Island." However the appeal of both the lodge and the surrounding region is becoming increasingly widespread. 
When the Lonely Planet guide described Oamaru as "New Zealand's coolest town" there was a sense locally that the world was finally catching on. We know how great this place is. Be it in our architecture, wildlife, culture, cuisine or natural landscape, there is nothing quite like this incredible region. From the iconic to the obscure, the quirky to the quintessential, there's so much to unearth and experience here…
Read more about our local activities and attractions.
Need perspective when planning?
Read our visitors' guide first.
For a comprehensive introduction to the iconic attractions and hidden delights of Oamaru, the Waitaki Valley and the wider North Otago region, download our latest visitor guide.