Say hello to our new-look dining and drawing rooms!
August 31, 2019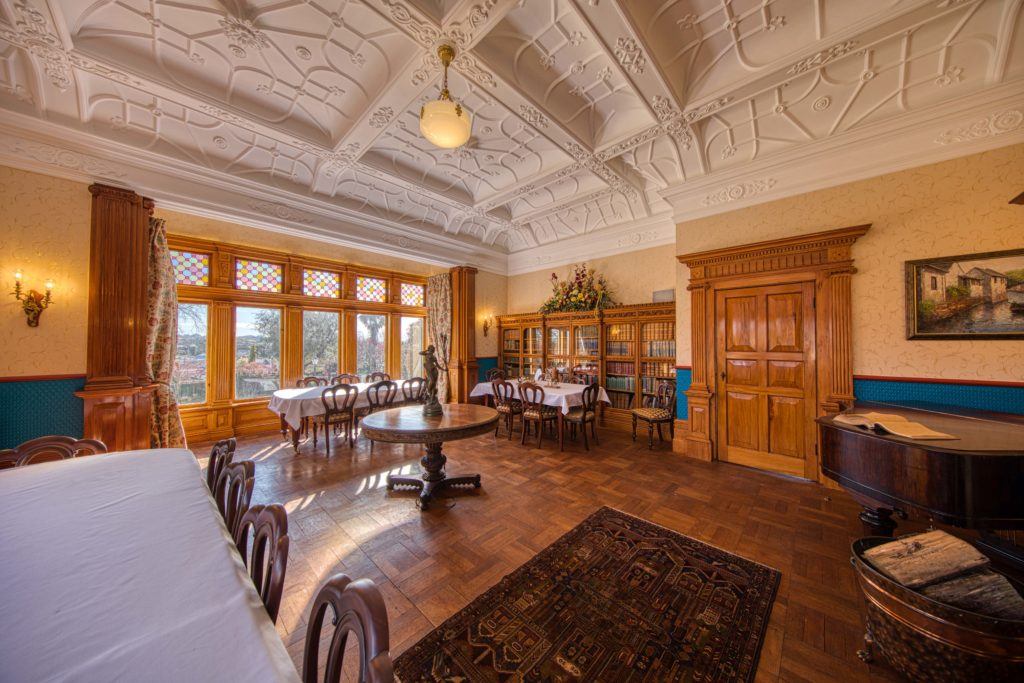 We are very pleased to share with you the new looks of the two public rooms where our guests spend the most time–the Drawing Room and the Dining Room. These two rooms have been completely renovated from the top to the bottom, with newly painted ceilings, new wallpaper, new accent paint in the Dining Room and even new wiring (the original wiring from the late 19th century was not quite up to modern code!). We have even reupholstered and restored all the dining chairs and dining tables and found a few carpets on our trip this past winter to Morocco that now adorn the floors.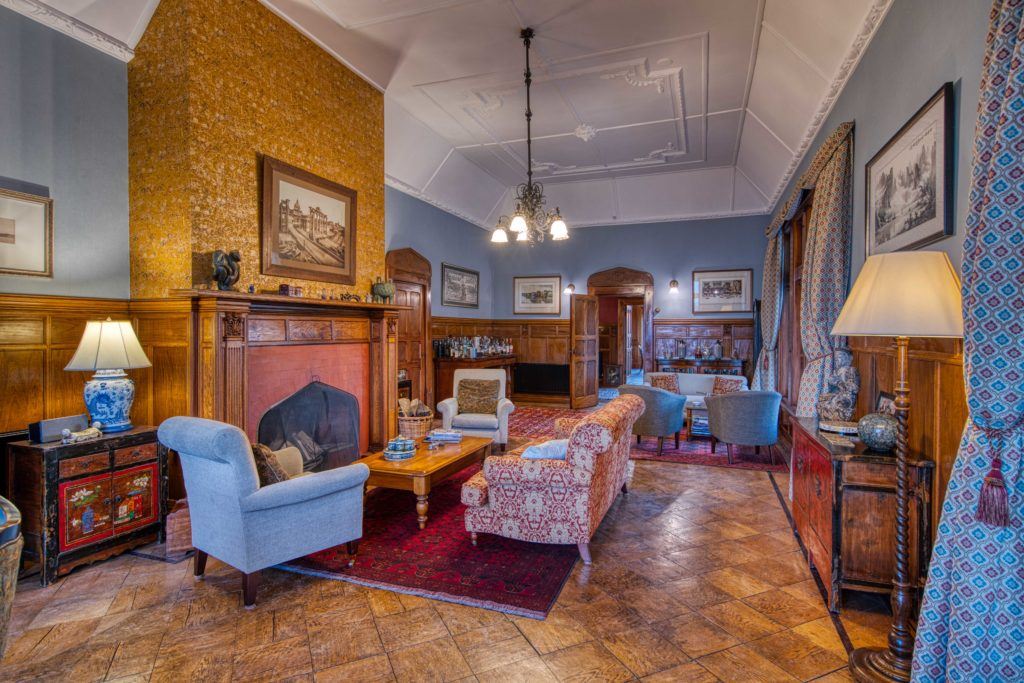 We hope you like the new colours and fabrics!