Planning a Three-Night Stay at Pen-y-bryn
February 8, 2023
The average length of stay of our guests has been steadily increasing over the 13 years we have been the custodians of Pen-y-bryn, with more and more guests making Oamaru a base from which to explore not just our beautiful town but the diverse areas in the surrounding Waitaki District. To help future guests plan their stay with us over a rather typical three-night stay, we thought we'd offer the following suggestions for spending your time with us.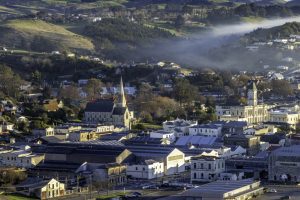 On your arrival day, you'll check in in the afternoon, after which you'll settle into your room and be shown around the lodge. You'll enjoy a welcome drink in the drawing room and either be served dinner in our beautiful dining room, or venture out to one of Oamaru's delightful restaurants.
The next day, after a full cooked breakfast at the lodge you'll explore Oamaru, recently designated as the second most-beautiful small town in New Zealand. You can visit the shops, galleries, and museums and marvel at the remarkable architecture of this immaculately preserved town, perhaps taste NZ's best cheeses at the Whitestone factory, sample the beers at one of our craft breweries, and enjoy a delicious meal surrounded by the town's history. At dusk, you'll have time to visit the Oamaru Blue Penguin Colony to watch dozens of the world's smallest and bluest penguins return to their nests after a day spent out at sea. If the skies permit, you'll also be able to marvel at the countless stars that dot the sky, including a chance to count the rings of Saturn through our 10″ telescope.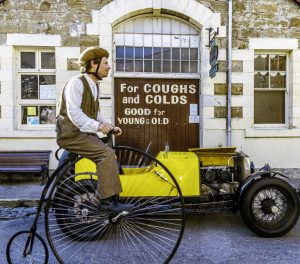 On your second day in Oamaru, you'll have another breakfast at the lodge, and then venture a bit further afield, taking in the Waitaki Valley, with the stunning geological formations that form the backbone of our aspiring UNESCO Global Geopark (whose "aspiring" status should change to "confirmed" in the coming months). You'll also be able to visit the beautiful lakes that dot the Waitaki Valley and sample the wines of NZ's newest appellation, deemed the "Burgundy of the South". Later on, you'll head to the coast to see the world-famous Moeraki Boulders and arrive in time to visit the nearby yellow-eyed penguin colony to catch a glimpse of this rarest of penguin species. Return to the lodge for a pre-dinner drink and either one of our famed meals, or perhaps dinner at another of Oamaru's fine establishments.
Finally, you'll enjoy one more of our breakfasts before bidding us farewell and continuing to your next destination. You'll have had a relaxing and fulfilling time in this amazing area, not to mention dozens of stories to share with your friends and family back home.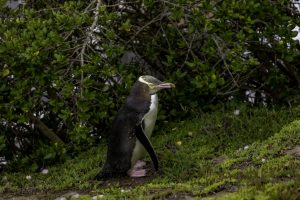 Of course, you can spend as much time as you like in Oamaru–contact us to help you plan your holiday!