Pen-y-bryn Honey
March 26, 2017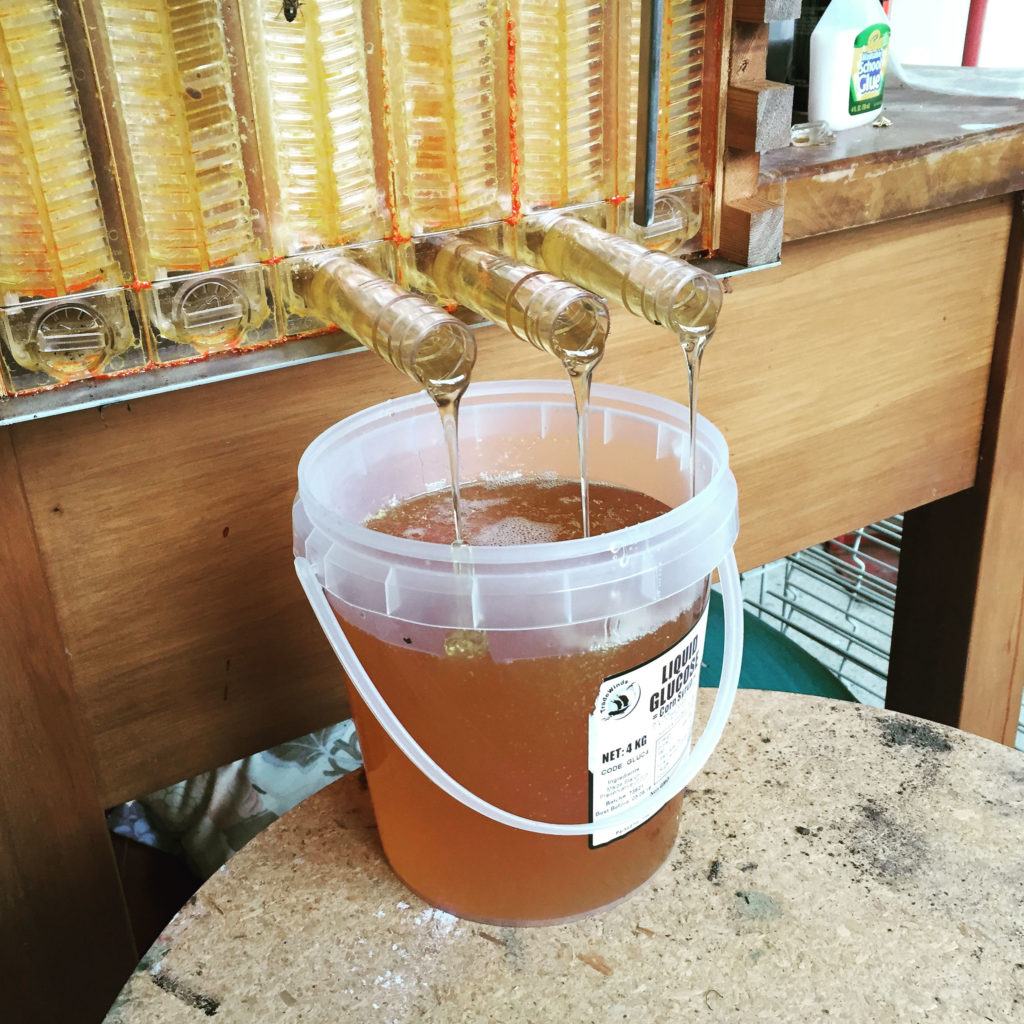 For the past seven years, when explaining to guests what we have on offer at breakfast I always say "we make everything here", and make an exception for the honey, which we would purchase from local beekeepers. Well, that's a thing of the past now, since as of this week we now have our own honey to put on the table! Tucked away in a far corner of the gardens we have installed a FlowHive, a high-tech beehive that promised to allow people with no knowledge of beekeeping to produce their own honey. While we are not so sure that you could do this with no knowledge of beekeeping, it certainly is far easier than traditional hives, and we were able to harvest our first season's honey–an amazing 8.5kg of delicious honey–with hardly any difficulty at all.
The honey is unique to Pen-y-bryn, made by our Italian honey bees from the pollen they found around our gardens and in the surrounding area. While we may be biased, the flavour is outstanding, starting off with a tinge of spiciness and mellowing out and leaving a long finish.
You can see a video of the honey flowing on our YouTube channel.