Covid Update 12 Sept 2022
September 12, 2022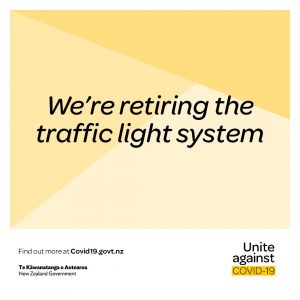 The government has announced today that, as of midnight tonight, most of the Covid-19 restrictions in New Zealand are being lifted. Among the changes that this will bring for visitors to New Zealand from overseas, and people travelling around the country are the following:
You will only need to wear a mask when visiting healthcare facilities. They will no longer be required in shops, accommodation businesses, or other indoor sites, though some workplaces and maraes may ask people to continue to wear a mask. (At Pen-y-bryn we will not require it, though if guests prefer that we wear a mask, we will have them on-hand.)
There is no longer a vaccine requirement for entry to New Zealand. This means that unvaccinated foreign travellers may now plan their holidays to New Zealand. Free RATs tests will continue to be available on arrival for all travellers, and will be encouraged, but (apparently) not required.
These past few years have been extraordinarily challenging, and we can never replace those whose lives were cut short by the pandemic. But it is encouraging to see that things are starting to return to something more closely resembling normality.