Booking your stay with us
May 29, 2023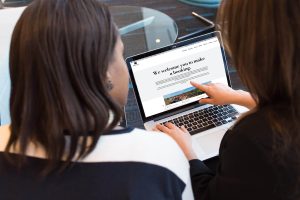 We would like to make booking your stay at Pen-y-bryn Lodge as easy as possible, and have made our rooms available on a wide range of platforms, from our own website to brick-and-mortar travel agencies and several online travel agencies. Unfortunately, we have in recent months suffered a number of fraudulent bookings from one online travel agency in particular, which has not only meant that we have wasted resources preparing for guests who never showed up, but we were also prevented from selling those rooms to other, real, guests who might have been disappointed to find that the room they had hoped for was not available on the night(s) they planned to visit us. For this reason, we have decided to pause our listing on that online travel agency's website, and will likely remove our listing entirely once all their guests who have already booked have completed their stay with us.
So, if you would like to book a stay at Pen-y-bryn for the coming winter months (ideal for those who enjoy night-sky photography, wintery landscapes in the nearby high country, or visiting with fewer other travellers in the way) or the spring and summer of 2023-2024, we invite you to use any of the following:
Our own booking page (where you will often find special rates that are not available elsewhere)
Your own travel agency (who can often confirm your booking immediately)
Expedia.com (though note that these bookings are non-refundable)
If you have any questions, or if you have any difficulty making your booking through these mechanisms, you can also reach out to us by phone or email and we'll be happy to help!