Stargazing Package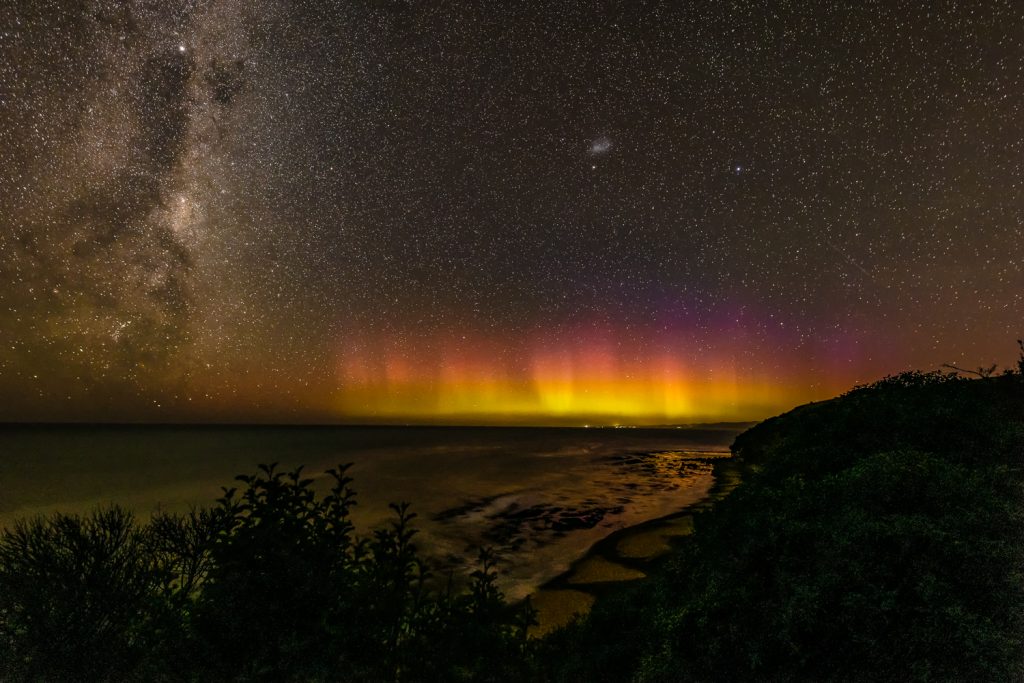 We are very excited to offer a special package in conjunction with Nest Tree Houses near Kurow and Sky Scape near Ben Ohau. Combine a stay at Pen-y-bryn with a two-night stay under the stars in your own private glamping tent at Valley Views for a chance to see the night sky in all its glory.
This special package includes the following:
Two nights at Pen-y-bryn in one of our superior suites (Garden, Nest or Park Room)
Two nights at Nest Tree Houses with provisions for dinner, or two nights at SkyScape with antipasto platter and/or voucher for dinner at a local restaurant
One four-course gourmet dinner for two on your arrival night at Pen-y-bryn
Introduction to the southern sky at Pen-y-bryn with our telescope (conditions permitting)
Astrophotography lesson at Pen-y-bryn (conditions permitting)
Dinner provisions for your stay at SkyScape/Nest Tree Houses
If conditions are right, we will also take you to a nearby spot in Oamaru for a viewing of the Aurora Australis
The package as described above is $3100 with all the above inclusions. The package is adjustable to suit your schedule, so please contact us with your particular preferences and we will be happy to adjust the package accordingly.
To make your booking or to ask about adjustments and schedules, contact us by email on stay@penybryn.co.nz with your desired nights and we will respond as quickly as possible. To take best advantage of the night sky, this package is available in the months of April through October only. Not suitable for children under the age of 16.
Rates include NZ GST of 15% and are subject to availability. While every effort will be made to ensure that this package is offered as described, changes due to weather or other conditions beyond our control may result in last-minute changes.