Night Sky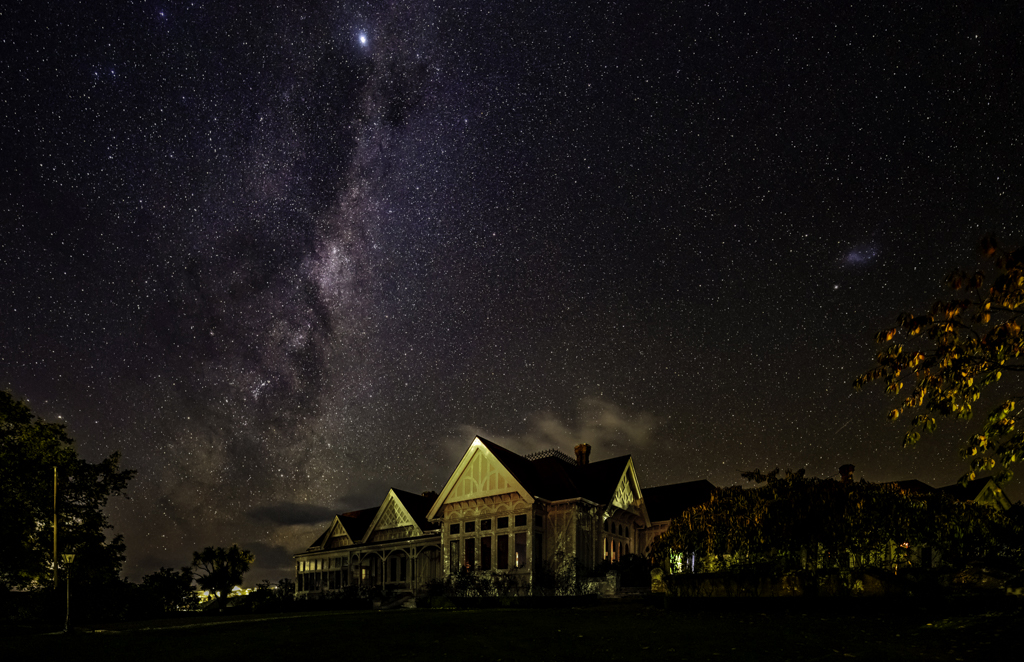 Situated as we are in a fairly dark part of the world, New Zealand is known as a Mecca for people who want to experience the wonders of the night sky. At Pen-y-bryn we have no fewer than three telescopes to give our guests a chance to get up close and personal with the wonder of the heavens above. Here are some of the things you can expect to see:
The craters of the moon
The rings of Saturn
The moons of Jupiter
The phases of Venus
The Southern Cross
Some of the night sky's most brilliant star clusters
Distant galaxies
The Milky Way
Aurora Australis (depending on solar activity–the sun is approaching "solar maximum" in 2025, so activity is increasing)
These are viewed with a combination of our naked eye, binoculars, and our 10″ Dobsonian telescope. Photographs of these subjects can also be captured for you to take home and share with friends and family.