"Middle of the South" Itinerary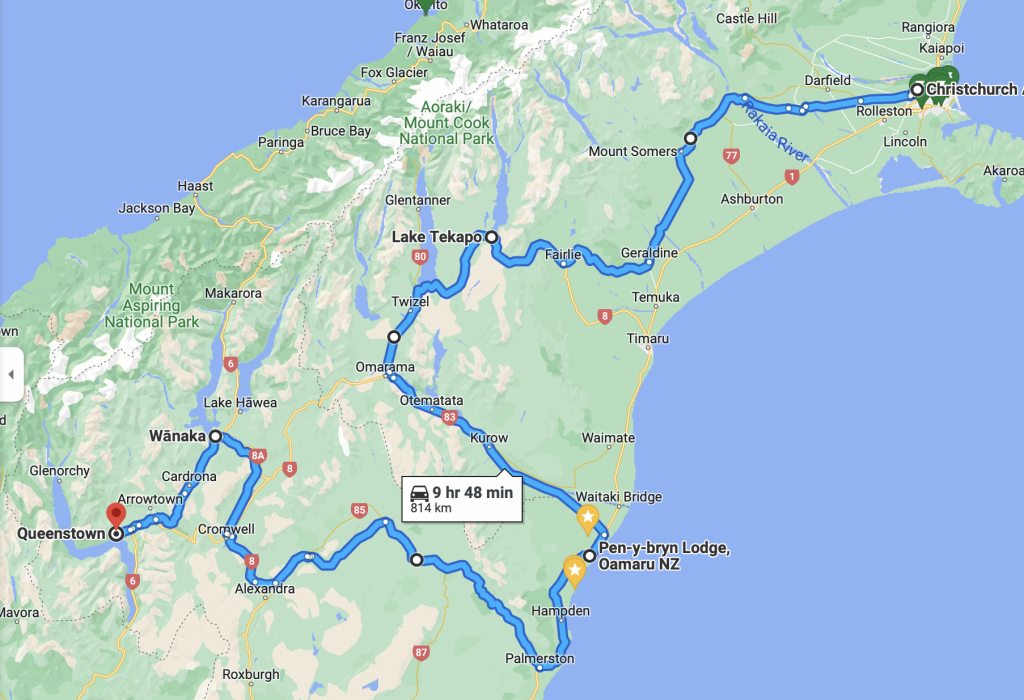 If you are thinking of a visit to the South Island, but don't quite know how to tackle it in such a way as to maximise your time in the area, we have the solution for you right here! This is an itinerary we recommend to our friends who travel to the South Island, since it has several advantages over other options:
It can start and end in either Queenstown or Christchurch, two major gateways to the South Island
The total drive time is less than 10 hours, and if you divide that up across several days, you never need to do more than 2 or 3 hours of driving in a day
It takes in a tremendously diverse cross-section of the South Island, including mountains, lakes, and the Pacific coast, giving an ever-changing vista as you follow the route
It offers opportunities to stay the night in a wide range of accommodations, from luxury properties through homey B&Bs to motels, treehouses, and glass-roofed sky-view cabins
The range of activities along this route runs the gamut of all that people come to the South Island to experience–not just magnificent vistas, but also wildlife, fishing, wine-tasting, water sports, gourmet dining and more.
If you would like to follow this route, but would like advice on places to stay along the way, we are only too happy to help–contact us by email or phone and we will put you in touch with operators we know and trust and who will do their best to look after you.